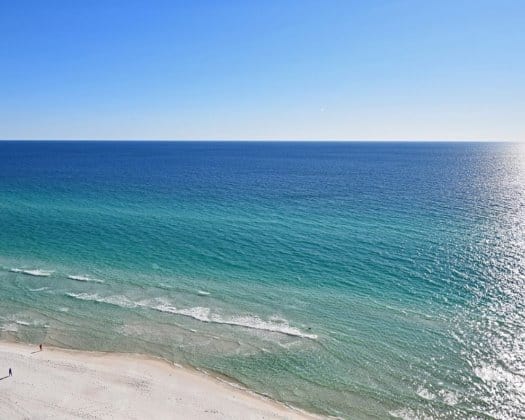 Federal waters in the Gulf of Mexico were chosen by the National Oceanic and Atmospheric Administration (NOAA) as one of the first two Aquaculture Opportunity Areas.
The NOAA noted that "Aquaculture Opportunity Areas expand economic opportunities, use best available science, and minimize interactions with others in the marine environment." The other selection was federal waters off the coast of Southern California.  The two areas were selected due to the potential for more sustainable commercial aquaculture.
"The selection of these regions is the first step in a process designed to establish 10 Aquaculture Opportunity Areas nationwide by 2025. These two regions were selected for future aquaculture opportunity area locations based on the already available spatial analysis data and current industry interest in developing sustainable aquaculture operations in the region," the NOAA announced last week.
"Naming these areas is a big step forward," said Chris Oliver, the assistant administrator for NOAA Fisheries. "The creation of Aquaculture Opportunity Areas will foster the U.S. aquaculture industry as a needed complement to our wild capture fisheries. This type of proactive work creates opportunities for aquaculture farmers and maintains our commitment to environmental stewardship."
Still, there is much work to be done including the size of the various Aquaculture Opportunity Areas. Each area could have three to five commercial aquaculture operations.
"While NOAA has selected the regions for these first Aquaculture Opportunity Areas, the exact locations will be identified based on best-available science, including data-driven siting analyses using hundreds of data layers of ocean conditions and uses," said Nicole LeBoeuf, the acting assistant administrator for the National Ocean Service. "Stakeholder input is also essential to ensure the Aquaculture Opportunity Areas are sited in the best locations for aquaculture and to avoid conflicts with other industries or environmental harm."
"Along with the advanced spatial analysis, public input is vital to this process," said NOAA Office of Aquaculture Director Danielle Blacklock. "In the coming months and years, we plan to conduct outreach, requests for information, and listening sessions to allow our stakeholders to share their insights into the creation of these opportunity areas."
Elected officials from the Sunshine State praised the news. Back in May, U.S. Sen. Marco Rubio, R-Fla., urged U.S. Commerce Sec. Wilbur Ross to look at waters off the coast of Florida for one of the first Aquaculture Opportunity Areas and he weighed in after the decision.
"It is welcome news that NOAA has selected the Gulf of Mexico region as one of the first aquaculture opportunity areas," Rubio said. "As NOAA determines the exact locations of the aquaculture farm sites, I hope that they consider federal waters near Florida as a common-sense option. I look forward to working with the Administration to promote a more resilient domestic food supply chain to reduce our nation's dependence on foreign fish stocks and help ensure that Americans continue to have access to nutritious seafood."
 Florida Agriculture Commissioner Nikki Fried and U.S. Sen. Rick Scott, R-Fla., also wrote Ross on the matter.
"Florida's Gulf Coast waters are ideal to receive an Aquaculture Opportunity Area, and we welcome today's announcement towards that end. Our proven aquaculture and seafood history makes our state perfectly positioned to advance an environmentally sustainable offshore aquaculture industry," said Fried on Thursday. "As Florida's lead aquaculture agency, we look to balance economic development with environmental conservation, which has helped our aquaculture industry more than double in 30 years. We look forward to continue working with NOAA and stand ready to help our nation strengthen our domestic seafood supply."
Reach Kevin Derby at kevin.derby@floridadaily.com.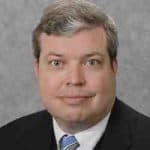 Latest posts by Kevin Derby
(see all)