The American Flood Coalition expanded its congressional membership this week with three congressmen from North Florida joining its efforts to "address the growing threat of flooding and sea level rise."
U.S. Reps. Al Lawson, D-Fla., John Rutherford, R-Fla., and Mike Waltz, R-Fla., joined the American Flood Coalition as the group rose to include a dozen members of Congress as they "work across party lines to draw federal attention and drive solutions to increased flooding and rising seas."
The coalition showcased how rising sea levels threaten the First Coast and Northeast Florida.
"Florida's Fourth District, represented by Rep. Rutherford, is home to both Naval Air Station Jacksonville and Naval Station Mayport, where over 25,000 active duty personnel and 66,000 family members live," the coalition noted. "Sea level rise is expected to increase the risk of flooding faced by the bases, in addition to other locations in Jacksonville. Naval Air Station Jacksonville and Naval Station Mayport are critical to the local economy, with spending by the Department of Defense driving more than $11 billion of gross regional product and providing more than 100,000 jobs in the state. By joining the Coalition, Rep. Rutherford has indicated the importance of protecting valuable military assets in his district and the jobs they provide."
"Sea level rise impacts our many coastal communities and military installations in Northeast Florida," said Rutherford on Tuesday. "The flooding we have experienced in recent years threatens individual property, national security, and our local economy. I am proud to join the American Flood Coalition and work in a bipartisan way to find solutions to sea level rise."
The American Flood Coalition also showcased Lawson's district which stretches from Jacksonville to the Big Bend.
"Within the counties of Florida's Fifth District, represented by Congressman Lawson, there are 85 schools located within a '100-year' floodplain," the coalition noted. "Also in this district are Duval and Leon counties, which  have over $1 billion in public facilities located in floodplains. Rep. Lawson's membership in the Coalition will raise awareness and help further efforts to protect the neighborhoods, schools, and important infrastructure in his district."
"The devastation of Hurricane Irma impacted citizens of 48 counties across the state of Florida, including areas in the Fifth District," said Lawson. "Jacksonville was severely affected by the record flooding, and many hardworking residents were left with injuries, flooded homes and nowhere to turn for refuge. I worked to secure disaster relief funding to assist with the recovery efforts. Although we've made progress, there is still much work to be done to address the rising sea levels. As we keep moving forward, I will work proactively with the American Flood Coalition to ensure we protect all citizens regarding this critical issue."
The coalition also looked at Waltz's district which stretches along the Atlantic coast from St. Johns County to the Daytona Beach area.
"In Florida's Sixth District, represented by Rep. Waltz, both business owners and homeowners are increasingly  concerned over the severe threat of flooding and sea level rise. Within the district, there is $1.6 billion (~3,600 residential properties) in home value at risk of yearly coastal flooding by 2050. In Volusia County, 26 percent of  business owners noted that their business had flooded due to natural causes, and almost 13 percent of homeowners recalled their homes flooding. In Flagler County, one third of the land area is located within a flood zone. By joining the Coalition, Rep. Waltz signals his commitment to helping reduce the flood risk for property owners in his district," the coalition noted.
"Floridians know the sea is rising – our beaches are smaller and eroding, flooding is more frequent and threats to our fresh water are increasing," said Waltz. "It's a threat to our economy, our national security, and our environment. I'm proud to be a part of the American Flood Coalition and look forward to encouraging more colleagues to put our differences aside and work on realistic, bipartisan solutions to protect and strengthen our communities."
"It's rare and encouraging to see our Congressional leaders take proactive action to address the challenges of flooding and sea level rise in a regional and bipartisan manner," said Melissa Roberts, the executive director of the American Flood Coalition. "We're grateful for the leadership of Congressmen Rutherford, Lawson, and Waltz and look forward to advancing practical national solutions that support flood-affected communities and protect the nation's residents, economy, and military installations"
Two other Republicans in the Florida delegation—U.S. Reps. Brian Mast and Francis Rooney–are also members of the American Flood Coalition as are a host of elected officials in the Florida Legislature and holding local office across the state.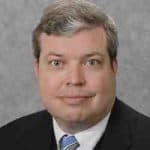 Latest posts by Kevin Derby
(see all)