This week, two members of the Sunshine State's delegation who represent Jacksonville and North Florida on Capitol Hill showcased their resolution to designate the week of June 6 through June 12, 2021, as National Child Abuse Prevention Week.
U.S. Rep. John Rutherford, R-Fla., introduced the resolution last week which has the support of U.S. Rep. Al Lawson, D-Fla.
"When I was sheriff of Duval County, I worked to support countless victims of child abuse and put their abusers in jail," said Rutherford on Thursday. "Sadly, too many children are still at risk of mistreatment, neglect, and sexual abuse. Combating this begins with raising awareness of the problem. That's why I'm proud to join my friend and colleague, Congressman Al Lawson, in designating June 6 – 12, 2021, as National Child Abuse Prevention Week."
"I am honored to recognize June 6 – 12, 2021 as National Child Abuse Prevention Week alongside Rep. Rutherford," said Lawson. "Children thrive when they grow up in a safe and loving environment, yet, too many children across our nation are often victims of abuse. During this pandemic, there has been a rise in reports of domestic violence and child abuse. We must take a proactive approach to protect our most vulnerable and work to ensure they can lead happy and healthy lives."
The resolution also recognizes the "work of the Monique Burr Foundation for Children of Jacksonville, Florida, which is dedicated to supporting and protecting children through comprehensive, evidence-based education programs."
Rutherford's office stressed the problem that child abuse poses across the nation.
"In 2019, approximately 7.9 million children were referred to Child Protective Services agencies for mistreatment or abuse allegations. Reports indicate that one in ten children faces sexual abuse before his or her 18th birthday, one in five children received a sexual approach or solicitation over the internet in the past year, and one in seven children in the United States has experienced abuse, neglect, or both in the past year," Rutherford's office noted.
The resolution was sent to the U.S. House Education and Labor Committee last week.
Reach Kevin Derby at kevin.derby@floridadaily.com.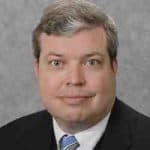 Latest posts by Kevin Derby
(see all)