 Two Republicans from Northeast Florida serving in the Legislature–state Sen. Aaron Bean, R-Fernandina Beach and state Rep. Jason Fischer, R-Jacksonville–teamed up on Tuesday to push for funds to help around 100 Holocaust survivors on the First Coast.
Bean and Fischer are calling for $325,000 for mental health, medical and financial support for the survivors who, Fischer's office noted, "almost all…live in poverty."
The funds would go to Jewish Family and Community Services (JFCS) to hire three care managers to work with the survivors.
"Care managers will participate in courses focused on relaxation and mindfulness for the elderly, as well as learning methods to help reduce trauma, PTSD and flashbacks in Survivors. Care managers will also ensure that survivors have their basic needs met (housing assistance, utility assistance, food, prescriptions, and health care items) through the provision of emergency financial assistance and medication assistance for those in need, all so they can continue living independently," Fischer's office noted.
"We cannot forget the lessons of history and the people who lived through those dark days," said Bean on Tuesday. "This is an opportunity to assure that the Holocaust survivors that reside in Northeast Florida are not forgotten. The hope is that with this funding request, the 100 individuals in our community are provided the wrap-around services that they require."
"Touring the Yad Vashem Holocaust Memorial in Israel recently was an overwhelming and emotional experience that powerfully reminds us of the terrible atrocities millions of Jewish people suffered during the Holocaust," said Fischer. "With over 100 Holocaust survivors living in Northeast Florida, we need to show them our support and let them know their sacrifices haven't been forgotten. Many of these survivors today struggle to pay their bills or receive health services, oftentimes because of the trauma they experienced decades ago. I am proud to sponsor legislation that helps Holocaust survivors in Northeast Florida, and I will fight to ensure they get the help they deserve."
Reach Kevin Derby at kevin.derby@floridadaily.com.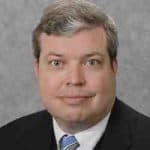 Latest posts by Kevin Derby
(see all)