With President Donald Trump backing Acting U.S. Interior Sec. David Bernhardt to step up and lead the Interior Department, U.S. Sen. Marco Rubio, R-Fla., backed his nomination.
Rubio met with Bernhardt and weighed in on Wednesday before the Senate confirmed him on a 56-41 vote that, mostly, followed party lines. The Florida Republican insisted that Bernhardt will not expand energy exploration off the coast of Florida.
"After speaking with Acting Secretary Bernhardt, the White House, and leadership in the Senate, I am confident that when all is said and done the ban on oil drilling off of Florida's coasts will remain in place," Rubio said. "Mr. Bernhardt will have to follow the legal requirements for taking input and comment in finalizing the five-year Outer Continental Shelf Oil and Gas Drilling Final Proposed Plan. But he is well aware of Florida's unique and vulnerable coastal character, and that most Floridians are opposed to allowing offshore drilling off of the state's coasts. He confirmed that input from state delegations and governors is one of the most important factors and our state's congressional delegation and Governor DeSantis stand united in opposition to Florida's inclusion."
"Furthermore, I expect that Mr. Bernhardt and the White House will not act to oppose or defeat my efforts to extend the offshore drilling moratorium in the Eastern Gulf of Mexico beyond its current expiration in 2022," Rubio added. "By all accounts, he is well-qualified and capable, and I will use my seat on the Appropriations Committee to ensure his actions regarding Florida match our state's interests."
While Bernhardt has largely remained quiet on the matter, Politico and other sources reported this week that the Trump administration has plans to expand energy exploration and drilling off Florida's coast despite opposition and warnings from the state's congressional delegation including U.S. Sen. Rick Scott, R-Fla., U.S. Rep. Brian Mast, R-Fla., and U.S. Rep. Ted Yoho, R-Fla.
Kevin Derby can be reached at Kevin.Derby@floridadaily.com.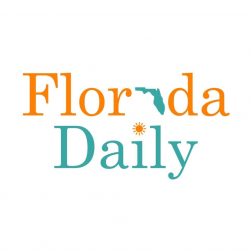 Latest posts by Florida Daily
(see all)