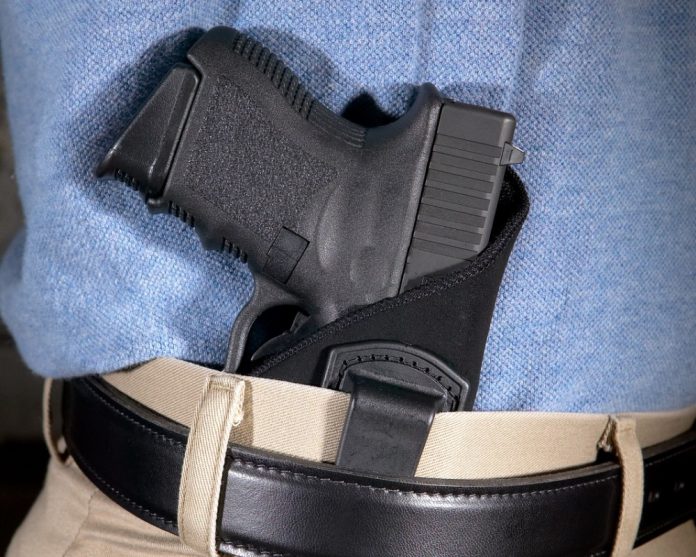 The National Rifle Association (NRA) says it membership is at its highest level ever as more Americans are concerned about the Second Amendment.
While the organization does not release its official membership numbers, NRA CEO Wayne LaPierre said, as of this month, the group has around 5.5 million members.
In Florida, the NRA insisted it higher membership as well but wouldn't release an estimate. Floridians are usually supportive of the Second Amendment and, as of March 2018, there were more than 1.8 million concealed carry permits issued in the Sunshine State.
The organization saw a membership decline after Donald Trump won the presidency in 2016 but the group has grown in recent months.
Officials from the NRA told Florida Daily there are several reasons why membership has been on the rise including the aftermath of the Marjory Stoneman Douglas High School shooting in Parkland.
After the massacre, the NRA noted, elected officials at the state and national levels called for more gun control, including banning assault weapons.
In March 2018, despite Republican control of both chambers, the state Legislature passed a bill increasing the age to buy rifles in Florida from 18 to 21. The bill was signed into law by then Governor Rick Scott.
NRA members across the Sunshine State say they have been disappointed with some of the GOP leadership for not passing more pro-gun legislation such as allowing concealed weapon permit-holders to carry guns on college campuses and not punishing paramedics and doctors from carrying a gun when responding with law enforcement to situations that would put them in danger dealing with sniper attacks and hostage standoffs.
With the 2020 elections coming up, the NRA plans to hold a series of events across Florida and across the country in districts where gun control will be an issue.
Over the next few days, Tallahassee lawmakers will be voting on some Second Amendment issues, including expanding the Guardian program allowing teachers and certain school personal to be armed. Florida Democrats are trying to stop that proposal.
Contact Ed at Ed.Dean@FloridaDaily.com.