 The U.S. House passed two gun control bills this week with party lines mostly holding up in the chamber and, to a lesser extent, the Florida delegation.
On Thursday, the House passed the " Bipartisan Background Checks Act" on a 227-203 vote. Every Democrat in the Florida delegation voted for the proposal. So did three Republicans from the Sunshine State as U.S. Reps. Vern Buchanan, Carlos Gimenez and Maria Elvira Salazar backed the proposal which would have background checks for every gun sale and transfer.
The House also passed the "Enhanced Background Checks Act" from U.S. Rep. Jim Clyburn, D-SC, which would close a loophole allowing someone to buy a gun if the background check is still unresolved after three days. Supporters of the measure noted that this loophole allowed white supremacist Dylann Roof to kill nine people at the Mother Emanuel AME Church in Charleston, South Carolina in 2015. The House passed this measure on a 219-210 vote with party lines holding in the Florida delegation.
Democrats from the Sunshine State weighed in on why they backed the two bills.
"Gun violence has been all too common in America for decades without action from policymakers. In 2018, after the horrific shooting in Parkland, Florida, I marched alongside students demanding change, visited multiple Tampa high schools and sat with students, parents and community leaders to listen to their concerns on gun violence prevention and school safety. A large bipartisan majority of Americans agree that weapons of war do not belong on the streets and people in all communities should be kept safe. So I am pleased to vote to advance these bills in Congress," said U.S. Rep. Kathy Castor, D-Fla.
"The Bipartisan Background Checks Act that I championed would deliver on my promise to keep Tampa Bay safe from gun violence. This bill would ensure that individuals already prohibited from gun possession under federal law, such as felons and domestic abusers, are not able to obtain firearms. It will also require a background check for every gun sale or transfer, with some carefully defined exceptions such as gifts to family members and temporary transfers for purposes such as hunting, target shooting, and self-defense," Castor continued.
"Every day, background checks stop more than 160 felons and 50 domestic abusers from getting a gun from a federally licensed dealer. In 2017 alone, due to background checks, over 170,000 sales were denied – 39 percent of them to convicted felons. These bills will ensure that people who should not have access to these weapons, don't. In fact, 93 percent of American voters support requiring background checks on all gun sales, including 89 percent of Republicans and 87 percent of gun owners. It's time Congress takes the action a majority of Americans are calling for," she added.
"Passage of these bills is a victory for the survivor families, student leaders and so many others who have demanded more than moments of silence and thoughts and prayers. Our neighbors want to feel safe going home, to school or church and I want to thank the families of victims, advocates like Moms Demand Action and the student organizers from March For Our Lives for their continued activism and dedication to the safety of our communities and those who are disproportionately affected by gun violence in our community. I implore my Republican colleagues in the Senate to join with Democrats and pass these bills to begin to address the scourge of gun violence in America, save lives and give families long-awaited peace of mind," Castor concluded.
U.S. Rep. Charlie Crist, D-Fla., also backed the two bills.
"From Pulse to Parkland to Pensacola, our state has endured too many mass shootings caused by people who should not have been able to buy a gun in the first place. Thoughts are kind, and prayers are necessary, but Floridians are sick and tired of politicians coming up with excuse after excuse instead of doing their jobs to keep people safe. No more excuses!" said Crist.
"Today, the People's House has taken action against gun violence, with two common-sense bills to expand background checks. Almost every law-abiding gun owner has passed a background check. For them, nothing changes. But for abusers, violent felons, and terrorists who are exploiting these loopholes to get weapons, they must be closed. We owe it to the memories of those we lost and the families they left behind to learn from what went wrong and to do something about it. Universal, nationwide background checks will make American families safer, and I'm proud to do my part today to make that a reality," Crist added.
"Gun violence kills 100 Americans every day, and injures 230 more—and with each shot, loved ones have to face unimaginable grief and trauma. Heroically, some survivors have turned their grief into advocacy, and have been pushing for simple, commonsense, gun control," said U.S. Rep. Lois Frankel, D-Fla. "This week, the House of Representatives delivered. These bills will close the loopholes that allow people to buy guns without having their background checked, a simple change that will save lives."
Most Republicans in the Florida delegation lined up against the two bills.
"These bills will not prevent criminals from acquiring firearms and would not have prevented any of the horrific mass casualty shootings we've seen, including the Pulse Nightclub Shooting and Parkland High School Shooting in our state. The possession of firearms is a fundamental right – not granted – but guaranteed to U.S. citizens by the Bill of Rights and contributes to individual and public safety. For these reasons, I'm voting against both bills. I will continue to fight for our Second Amendment rights and work towards sensible solutions that will prevent further gun violence," said U.S. Rep. Dan Webster, R-Fla.
"Cities across the country have seen historic crime spikes, and Democrats have spent the last two weeks attacking law enforcement, giving stimulus checks to felons, and now taking away Second Amendment rights from law-abiding gun owners," U.S. Rep. Greg Steube, R-Fla., said. "These proposals would not have prevented a single mass shooting we have seen – they are simply unconstitutional power grabs that only serve to infringe on our rights and make our communities less safe."
U.S. Rep. Mario Diaz-Balart, R-Fla., noted that he backed a previous version of the "Bipartisan Background Checks Act" but could not vote for the one before the House on Thursday.
"Last Congress, I voted for H.R.8 as a starting point for what I hoped would be serious bipartisan negotiations to strengthen background checks. My position in support of background checks has not changed. Regrettably, the radical left altered this bill and, in the process, made it far worse and indefensible. By giving unelected bureaucrats unchecked, free reign over the implementation of this legislation, the Second Amendment rights of law-abiding citizens are significantly threatened. I have repeatedly supported legislation to enhance the safety of our communities and our schools, including the three bipartisan bills I sponsored this Congress. This is also why I made it clear that I was willing to negotiate this bill in good faith last Congress. However, House Democratic leadership has brought forth an overly-partisan and extremist bill that fails to effectively address background checks and imposes measures that amount to clear government overreach," Diaz-Balart said.
Gimenez offered his reasons for voting for one of the bills but not the other.
"As a responsible gun owner, I know firsthand the importance of upholding the 2nd amendment. That is why I support measures that safeguard transfers between close family members and short-term gun loans among hunters and sport shooters," he noted.
"Today, I voted for the Bipartisan Background Checks Act to close a loophole exploited by dangerous criminals to side-step the system and illegally obtained firearms. This simple fix helps promote safe, sensible, and responsible gun ownership," Gimenez added.
"I will never support proposals to curb legal ownership of firearms or make it burdensome for ordinary individuals from partaking in their 2nd amendment rights. For that reason, I voted against H.R. 1446. Instead, I will be working with my colleagues on legislation to harmonize background check databases to ensure firearms stay out of the hands of criminals and those legally eligible to own and operate firearms can do so without any undue burden or hassle," he concluded.
The measures now head to the U.S. Senate.
Reach Kevin Derby at kevin.derby@floridadaily.com.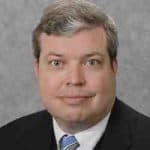 Latest posts by Kevin Derby
(see all)