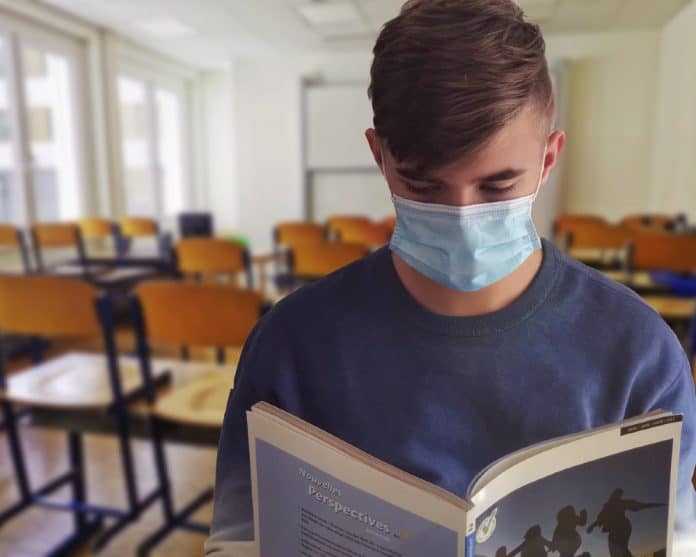 At the end of July, Gov. Ron DeSantis signed an executive order that allows parents to opt out of a school's mask mandate even without a doctor's notice.
But with Florida schools starting back up, several school districts have decided to ignore the executive order by imposing mask mandates. Some districts have tried to find a middle ground on mask mandates while others have opted to follow DeSantis' order.
Some school districts that have not gone with mask mandates are instead relying on "mask recommendations" for students and parents. These include requiring students to wear masks for at least the first 30 days of the school year while parents have the choice to fill out a form and opt out of it.
Two weeks before the start of the school year in Duval County, School Superintendent Dr. Diana Greene announced the district would allow students to opt out of wearing masks. If they did so, they would not be punished. Before the first day of school began, 4,700 students had already chosen to opt out of the district's mask policy. Within two days, the district reported that the number of students opting out of mask-wearing increased to more than 8,200.
Other school districts aren't letting students off that easy. In Leon and Alachua Counties, the school districts have created policies giving students in some grades the option to opt out for only medical reasons.
In Palm Beach County, on the first day of the school year, more than 6,000 students chose to opt out of the district's mask mandate. The district mandates that students must wear masks unless they receive a note from their parents.
Broward County schools stand by their face mask mandate without DeSantis' opt-out option for parents. The Broward County school district announced that it will enforce mask mandates for the district, not just in the classrooms but also on school buses. Like other districts, Broward County left an exception for students to opt out of wearing a mask if they have a medical condition or have individual education plans.
Reach Ed Dean at ed.dean@floridadaily.com