With longtime U.S. Rep. Alcee Hastings, D-Fla., passing away this week at the age of 84, state Sen. Perry Thurston, D-Fort Lauderdale, is running for a now open congressional seat.
Thurston told Politico this week that he plans to run for Congress. He also praised Hastings on Tuesday.
"I join with a heavy heart with the community in South Florida in mourning the passage of Congressman Alcee Hastings. He was a mentor, a friend, and a fraternity brother, and I extend my deepest condolences to his family," Thurston noted. "Our political dean for South Florida for the past three decades, Congressman Hastings served our community, our state and our nation, and we are all the better for that dedicated commitment to public service, and his impact on countless lives.
"His legacy will forever live on and live with us," Thurston added. "Rest in peace, my brother."
Currently representing parts of Broward County, Thurston was first elected to the Florida House in 2006 and rose to become House Democratic leader. In 2014, he ran for state attorney general but lost to former DCF Sec. George Sheldon in the primary.
Thurston bounced back in 2016 to win a seat in the Florida Senate which he kept in 2020 when he faced no opposition in the general election.
With Democratic presidential candidates getting almost 80 percent in the district in recent years, whoever wins that party's primary will be a very heavy favorite to win the seat. Current candidates include businessman Matt Boswell; attorney Sheila Cherfilus-McCormick who took 26 percent against Hastings in the 2018 primary and 31 percent against him in 2020; activist Emmanuel Morel who ran for the state Senate in 2016 and took 8 percent against U.S. Rep. Ted Deutch, D-Fla., in the primary back in 2014; and Broward County Commissioner Barbara Sharief.
Potential Democratic candidates include Palm Beach County Commissioner Mack Bernard, – Broward County Commissioner Dale Holmes, West Palm Beach Mayor Keith James and former state Sen. Chris Smith who led Democrats in both chambers of the Legislature.
Republican Greg Musselwhite, who took 21 percent against Hastings in November, is running again for the seat which includes parts of Broward and Palm Beach Counties.
Gov. Ron DeSantis has yet to set a date for the special election.
Reach Kevin Derby at kevin.derby@floridadaily.com.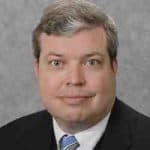 Latest posts by Kevin Derby
(see all)