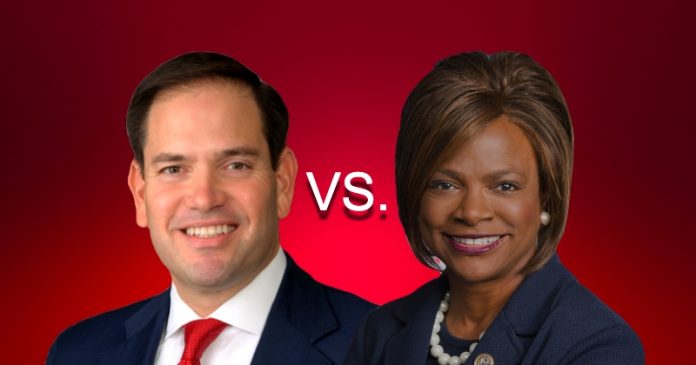 Two new polls of the 2022 U.S. Senate race in Florida offer different takes on the contest.
While U.S. Sen. Marco Rubio, R-Fla., is ahead of U.S. Rep. Val Demings, D-Fla., in both contests, the polls offer different margins of his lead.
Saint Pete Polls took a survey for Florida Politics which has Rubio up 48 percent to 46 percent while 6 percent of those surveyed are undecided.
Both candidates have nailed down their respective party bases with Rubio getting 81 percent of Republicans and Demings pulling in 79 percent of Democrats. But voters outside the major parties are up for grabs with Rubio up 46.1 percent to Demings getting 45.7 percent of these voters.
The poll of 2,068 registered Florida voters was taken from August 16 through August 17 and had a margin of error of +/- 2.2 percent.
But a Susquehanna Polling and Research taken for BUSR has Rubio ahead by double digits. That poll has Rubio with 50 percent and Demings taking 39 percent. This poll showed Rubio doing better with his party, taking 91 percent of Republicans while Demings gets 79 percent of Democrats. Rubio has a slight lead with independents, edging Demings 42 percent to 41 percent.
"Rubio is viewed as a hard worker and is a likeable politician, and good polling for him suggests he's been smart about how to both keep his base secure (e.g., his no vote on the infrastructure bill) while at the same time appealing to the state's more independent-minded voters with his common-sense style of governing on other issues," said Jim Lee, the president of Susquehanna Polling and Research.
"As this race develops, the key will be how successfully Demings is defined by the Rubio camp and to what extent she is painted as a far left-leaning candidate (mainly due to her record in Congress) in a conservative-leaning state despite her law enforcement credentials," Lee added.
The poll of 700 Florida registered voters was conducted by telephone with live agents from August 4 to August 10 and had a margin of error of +/- 3.7 percent.
Reach Kevin Derby at kevin.derby@floridadaily.com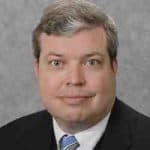 Latest posts by Kevin Derby
(see all)