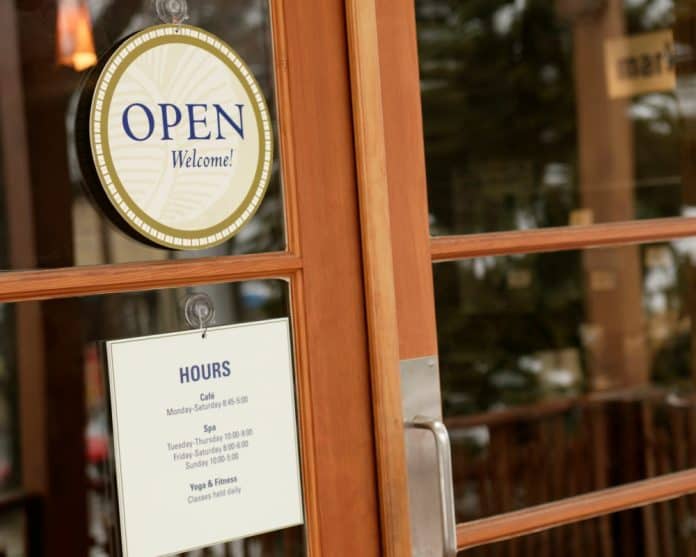 This November, Florida voters will vote on a proposed amendment to the state constitution on whether businesses should be forced to increase the minimum wage, starting at $10 an hour which eventually will increase to $15 an hour by adding an additional dollar to it each year. The current minimum wage for workers in Florida is $8.56 an hour.
Several business groups in the state, including the Florida chapter of the National Federation of Independent Business (NFIB) oppose this proposed amendment, stressing the negative impact it could have on Florida's economy. For the amendment to pass, it needs 60 percent support at the ballot box.
But a recent small business survey from CNBC and Survey Monkey shows that 57 percent of small businesses say an increase in the minimum wage is not a top concern and would not hurt their bottom lines.
Those 57 percent of small business owners say they could absorb the cost of a wage increase and any loss in revenue. They also insist they would find ways to make up that loss.
"It's the sign of a strong economy," said Chris Reuschle, a financial analyst with RFW Wealth Advisors in Jacksonville.
CNBC also released a survey showing small business confidence is increasing and small business owners give President Donald Trump a 64 percent approval rating.
Reuschle, who is a financial commentator for the Florida Radio Network, said there are several factors that help explain why small business owners are not worried about a minimum wage increase.
"In Florida, most companies are already paying their employees more than the minimum wage. You've got strong growth, a decent GDP, along with strong consumer and small business confidence," said Reuschle.
But the same survey shows 43 percent of small business owners think raising the minimum wage would have an adverse effect.
Laura Wronski, a researcher for Survey Monkey, noted that several business owners say they would be forced to lay off workers, cut hours and see less profit thanks to a higher minimum wage.
States that are thinking of raising the minimum wage are planning to do so through an incremental process, increasing the minimum wage over several years.
CNBC noted that one of the reasons why Florida should not expect a small business downturn this year is because it had the smallest dollar-value increase minimum wage, going from $8.56 an hour from last year's $8.46.
Florida NFIB Executive Director Bill Herlle told Florida Daily the main concern for small businesses in the Sunshine State is to find and retain quality employees.
Reuschle said he expects more activity from the small business community on the issue as the election draws near.
"Things will change when small businesses see the….proposal. They will have to pay for the hourly wage and that proposal….includes….$15 an hour," said Reuschle.
Reach Ed Dean at ed.dean@floridadaily.com.