Wakulla County Commissioner Ralph Thomas was elected as president of the Florida Association of Counties (FAC) last week.
Thomas had previously served as president-elect, 1st vice president and 2nd vice president for the association.
"It's an honor to continue to serve our communities alongside my county commissioner peers, and I'm humbled to be chosen as FAC president. In the next year, I intend to further promote our counties' legislative needs and keep giving Florida's local communities a seat at the table," said Thomas
In his new role, Thomas will oversee the association by directing policy, advocacy, and administrative functions.
"Commissioner Thomas has demonstrated consistent commitment to his constituents, and over the years we've witnessed his endless drive to preserve home rule and fight for local voices," said FAC Executive Director Ginger Delegal. "His leadership guarantees that our members will be well-represented at the local, state, and national level."
With Thomas now assuming the presidency, other members of the Executive Committee advanced in position: Seminole County Commissioner Lee Constantine becoming president-elect, Charlotte County Commissioner Bill Truex becoming 1st vice president, Okeechobee County Commissioner Terry Burroughs becoming the newly elected 2nd vice president, and Palm Beach County Commissioner Melissa McKinlay serving as immediate past president.
The Association is governed by a Board of Directors comprised of one county commissioner from each state senate district (40); five executive officers; six county commissioners appointed at-large with no more than three of the six from counties with a population of 75,000 or more; and the past presidents of the FAC.
Founded in 1929, the Florida Association of Counties has represented the diverse interests of Florida's counties, emphasizing the importance of protecting home rule.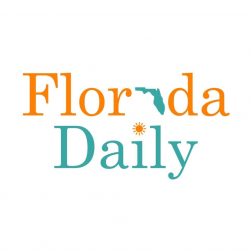 Latest posts by Florida Daily
(see all)