The Florida Retail Federation (FRF) released a report on Monday which finds record high spending as Americans get ready to celebrate Mother's Day on Sunday.
Across the nation, Americans will spend a record high $25 billion on Mother's Day with the average American spending around $200.
"Mother's Day has traditionally been one of the highest per-person spending events, and this year is no different as we expect records to be broken both locally and nationally," said FRF President and CEO R. Scott Shalley on Monday. "Floridians are excited to celebrate mothers, and we are eager to see how retailers respond to this record-setting demand for gifts, jewelry, flowers and more."
"Mother's Day spending is expected to total a record $25 billion this year, up from $23.1 billion in 2018, according to FRF's partners at the National Retail Federation's recent survey. A total 84 percent of U.S. adults are expected to celebrate in honor of their mothers and other women in their lives," the FRF noted. "While the number of people celebrating Mother's Day is in line with last year's 86 percent, those celebrating are expected to spend more at an average $196 compared with $180 in 2018. Consumers ages 35-44 are likely to spend the most at an average of $248, up from $224, and men are likely to spend more than women at $237 compared with $158.
"Newer models of gift-giving including special outings and gift cards are growing, in addition to more traditional gifts including flowers, greeting cards, and jewelry. Increased spending on jewelry represents 31 percent of the expected increase over last year," the FRF added.
Americans will spend $843 million on greeting cards; $2.6 billion on flowers; $4.6 billion on special outings; $2.6 billion on gift cards; $2.3 billion on clothes; $5.2 billion on jewelry; $2 billion on personal service; $1.1 billion on housewares or gardening tools; $544 million on books and CDs; $2.2 billion on electronics and $950 million on other gifts.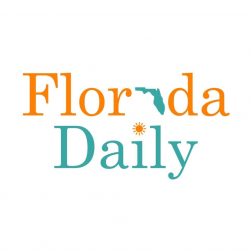 Latest posts by Florida Daily
(see all)