More than 35.5 million tourists visited Florida during the first three months of 2019, surpassing last year's record high for the first quarter of the year.
Gov. Ron DeSantis announced on Wednesday that 35.7 million tourists visited Florida in the first three months of this year, a 5.8 percent increase from the first quarter of 2018.  Most of those tourists–31.6 million–were from other states while 1.4 million came from Canada.
"An all-time record quarter of visitation is exciting news for the entire state," said DeSantis. "As we work to diversify Florida's economy, it is critical that we keep visitation to Florida, and the revenue it generates, healthy and robust."
DeSantis praised Visit Florida, a public-private partnership that saw funds cut in the recently closed legislative session.
"Visit Florida plays an important role in this goal and we will continue to support their work on behalf of Florida and our hardworking taxpayers," DeSantis said.
"The record-breaking success of Florida's visitation is the result of the hard work of our state's entire tourism industry," said former state Sen. Dana Young, the president and CEO of Visit Florida. "It's exciting that Visit Florida continues to play a major role in bringing more people to Florida and I remain confident in the value provided by tourism marketing. Every Floridian should be proud that people from around the world come to explore our state. We must continue our efforts to promote and protect visitation to Florida."
"Florida saw more than 2.6 million overseas travelers in Q1 2019. Total enplanements at 19 major Florida airports in Q1 2019 increased 6.8 percent over the same period in the previous year, with Orlando International Airport reporting the most enplaned passengers at more than 6.4 million" the governor's office noted.
Last year, around 126 million tourists visited Florida.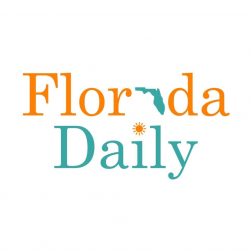 Latest posts by Florida Daily
(see all)