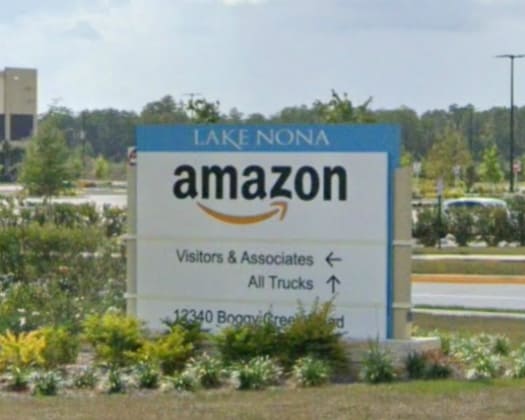 Online retail leader Amazon may bring hundreds of new jobs to Deltona if a major project is approved by the Deltona City Council.
Citing sources with knowledge of the project, the Orlando Business Journal named Amazon as the company planning an 85-acre, 1.4 million-square-foot facility that would be built between Interstate 4 and North Normandy Boulevard. According to city zoning documents, the project, named "Project Normandy", is expected to generate "$950,000 a year in ad valorem revenue" and could possibly become "Deltona's largest private employer."
Seefried Industrial Properties is listed as Project Normandy's developer. Seefried built Amazon's 130-acre, 2.3 million-square-foot facility in Orlando, which opened in August 2018 and hired 1,500 employees. A final vote of approval for the project could come within the next few weeks at a Deltona City Council meeting.
Amazon's future is a trending topic across the nation. Last week, Amazon CEO Jeff Bezos outlined an aggressive corporate plan to combat climate change. The U.S. House Judiciary Committee asked for Amazon to hand over records for a looming antitrust investigation into large tech companies.
Latest posts by News Desk
(see all)