 Businessman Judson Sapp launched a second bid for Congress on Monday.
Sapp challenged U.S. Rep. Ted Yoho, R-Fla., last year, taking 24 percent against the incumbent. But, with Yoho having promised to serve only four terms when he upset then U.S. Rep. Cliff Stearns, R-Fla., in 2012, Sapp could have a better chance this time out. Yoho has not weighed in on whether he will go back on his promise and seek a fifth term next year.
On Monday, Sapp, the CEO of W.J. Sapp Railroad Contractor and a resident of Green Cove Springs, weighed in on why he was running again.
"As a father, husband, and businessman I am concerned about the future of our republic,"  said Sapp. "Democrats are pushing a radical socialist agenda with no bounds – higher taxes, burdensome regulations and significant erosions of our constitutional rights.
"I'm running for Congress because I want to fight back – for your family and mine!" Sapp continued. "We need more businessmen in Congress who understand what it's like to make a payroll, with firsthand experience of how government largess often adversely affects our economic growth. It would be my honor to serve and bring  some North Florida common-sense to Washington."
Even as Yoho ponders running again, Sapp faces a potentially crowded primary field with former congressional aide Joe Millardo and businesswoman Amy Pope Wells also running for the Republican nomination. Clay County Commissioner Gavin Rollins is another potential candidate. So is longtime Yoho aide Kat Cammack. On the Democratic side, businessman Phil Dodds and scientist Tom Wells are running. The North Florida congressional seat is heavily Republican.
Reach Kevin Derby at kevin.derby@floridadaily.com.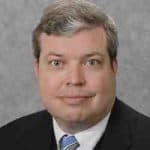 Latest posts by Kevin Derby
(see all)