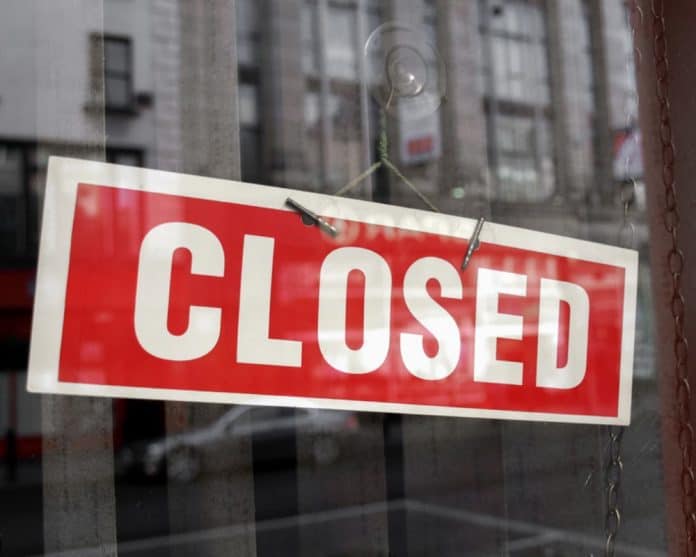 Several fast food restaurants and popular food chains are closing across Florida and nationwide.
That's what First Coast News, 24/7 Wall Street, USA Today and other media outlets are reporting.
Plenty of fast food chains are closing more stores than they opened this past year.
Applebee's: In 2017, Applebee's closed 99 locations. The company said it will close another 60 to 80 restaurants by the end of 2018.
---
Other popular lists: (Sponsored content)
---
Chipotle: Over the past year, the company has done some major rebranding even as it closed 55 stores in 2018.
IHOP: This staple, which can be found on highways across the Sunshine State, announced it will have closed 30 to 40 restaurants by the end of this year.
Papa John's: This company has more than 5,000 locations in 45 countries but now this pizza chain is struggling and can't stay out of the headlines. In 2018 alone, Papa John's has closed more than 55 stores in North America, more than it opened. The company attributes a lot of its problems to being a sponsor of the National Football League (NFL) and some players causing controversy when they took a knee for the national anthem. And the company said because of the controversy store sales declined more than 10 percent. But founder John H. Schnatter didn't help with his jabs at Obamacare and using a racist term on a conference call. In the meantime, stock prices have dropped more than 30 percent in the past year.
Sonic: While this company might describe its restaurants as  "America's favorite drive-in," it has recorded eight straight quarters of sales declines, blaming "continued aggressive discounting by the competition."
Subway: In 2017, the company closed 909 restaurants. In 2018, Subway will have eliminated stores in about 500 locations. Market analyst says the closings are due to overly aggressive expansion and changing food trends. The company admits that store traffic has dropped by 25 percent and plans to focus on better restaurant locations to boost sales. Subway also plans to revamp its new stores with better seating, Wi-Fi and self-service kiosks. Subway notes that the "$5 Footlong," a popular cornerstone of the chain, is going away.
Market analyst say there are several reasons for these closing including competition, the need to revamp menus and–one of the biggest reasons–customers having changing food tastes, especially among millenials.
Contact Ed at Ed.Dean@FloridaDaily.com.