Following up on his efforts in the aftermath of last week's terrorist attack at NAS Pensacola, U.S. Sen. Rick Scott, R-Fla., is calling for more transparency.
At the start of the week, Scott appeared on Fox News, demanding an end to a program where foreign military personnel train at U.S. military flight schools. The terrorist behind the attack was a lieutenant in the Saudi Arabian Air Force who was training at NAS Pensacola.
Scott weighed in again on the attack on Wednesday and called for more transparency on the vetting process used by the federal government for foreign nationals. He also said that the terrorist should never have been allowed on a military post.
"The safety and security of American men and women in uniform is my number one priority," Scott said. "It should be the number one priority of our entire government. While our alliances around the world are invaluable in defending American national security and our interests abroad, the tragic terrorist attack in Pensacola last week revealed an unnecessary risk. This terrorist should never have been allowed in our country, let alone on an American military base with easy access to American military men and women.
"Federal agencies have not been transparent about the vetting process used for foreign nationals training on U.S. military bases. Today, I'm calling to end the training of any foreign nationals who haven't been fully vetted by U.S. intelligence agencies. Any foreign national currently training on U.S. military bases that hasn't been fully vetted by U.S. intelligence agencies should immediately be sent back to their home country, with the exception of those being held in connection with the terrorist attack in Pensacola. Every federal agency has a responsibility to be clear and transparent with the American people about what processes we use to vet foreign nationals training on our bases. We cannot continue to take unnecessary risks," Scott added.
Reach Kevin Derby at kevin.derby@floridadaily.com.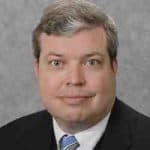 Latest posts by Kevin Derby
(see all)