With President Donald Trump weighing another challenge to Obamacare, U.S. Sen. Rick Scott, R-Fla., stressed that Americans with preexisting conditions need to remain protected.
This week, Scott, who worked as a healthcare executive and who Trump has said is a key GOP leader in the field, threw his support behind the "Protect Act" from U.S. Sen. Thom Tillis, R-NC. The bill " protects Americans with preexisting conditions so they can get the healthcare coverage they need. During his three and a half months in the Senate, Scott has maintained that Americans with preexisting conditions remain covered and successfully amended a budget resolution including that point.
"It is absolutely necessary that we protect people with preexisting conditions. This is personal for me," Scott said when he announced his support Tillis's bill. "I remember my mom, who didn't have insurance, struggling to find care for my brother who had a serious disease. She eventually found a charity hospital four hours away where he could get treatment. I'm proud to co-sponsor Senator Tillis's bill that guarantees protections for preexisting conditions. No matter what happens in the courts, it's imperative that we guarantee these protections and continue working to reduce healthcare costs for American families."
Scott's office showcased the proposal from Tillis."The Protect Act amends the Health Insurance Portability and Accountability Act (HIPAA) to: guarantee the availability of health insurance coverage in the individual or group market, regardless of pre-existing conditions; prohibit discrimination against patients based on health status – including prohibiting increased premiums for patients due to pre-existing conditions; and prohibit insurance companies from excluding coverage of treatments for a beneficiary's pre-existing condition," Scott's office noted.
Kevin Derby can be reached at Kevin.Derby@floridadaily.com.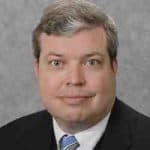 Latest posts by Kevin Derby
(see all)