 This week, U.S. Sen. Rick Scott, R-Fla., threw his support behind U.S. Sen. Tom Cotton's, R-Ark., "Public Servant Protection Act."
Pointing to how two members of U.S. District Judge Esther Salas' family were killed by a "men's rights" activist who came to her house, supporters of the bill warned that "anti-police rhetoric, law enforcement officer deaths, and targeting have…increased" and "mobs of activists have even targeted officials at their homes." Supporters of the legislation insist it will "protect public servants from the rising number of people and groups that call for harassment and violence against public officials with whom they disagree."
Scott's office spelled out what the legislation will do.
"Specifically, the bill gives all government employees, elected officials, and appointees at all levels (federal, state, local and tribal) the right to have their home addresses and phone numbers—or the home addresses and phone numbers of their immediate family members—removed from any publicly-displayed website. The bill also makes it a criminal offense to post a government official's (or their immediate family members') home address or phone number with the intent to cause them physical harm. Penalties would include a fine and up to a year in prison or, if injury or death results, up to life in prison," Scott's office noted.
Besides Scott, Cotton reeled in some top supporters including U.S. Senate Majority Leader Mitch McConnell, R-Ky. Other backers include Republican U.S. Sens. Marsha Blackburn of Tennessee, John Boozman of Arkansas and Kelly Loeffler and David Perdue of Georgia.
"No public servant should be endangered or subject to harassment for doing their job. But as activist mobs increasingly target elected officials and police officers, additional protection is warranted. Our bill will help shield government workers and officials by increasing penalties on malicious actors and protecting workers' personal information," said Cotton on Thursday.
"I'm proud to sponsor the Public Servant Protection Act to protect hardworking public servants and their family members. These individuals dedicate their lives to serving the American people, and it's disgusting that they would have to live in fear of targeted harassment, harm or violence in their own homes, just for doing their jobs," said Scott.
The Federal Law Enforcement Officers Association, the Major Cities Chiefs Association and the National District Attorneys Association are behind the proposal.
Cotton's bill was sent to the U.S. Senate Judiciary Committee on Thursday. So far, there is no companion measure over in the U.S. House.
Reach Kevin Derby at kevin.derby@floridadaily.com.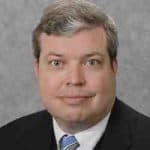 Latest posts by Kevin Derby
(see all)