U.S. Sen. Rick Scott, R-Fla., took to the national airwaves this week to weigh in on his new role on Capitol Hill and about immigration, even as President Donald Trump continues to consider declaring a national emergency so he can build a wall on the southern border without congressional approval.
Scott appeared on NBC's "Meet the Press" with Chuck Todd on Sunday morning and talked about the differences between serving in the Senate and his eight years as governor. He also praised Trump's policies and took aim at the Democratic leadership in Congress.
"It's a different job." Scott said about his new seat in the Senate. "But you know, I ran for the job, because I wanted to get something done. D.C.'s dysfunctional….It's very frustrating.
"Well, let's start about this frustrating topic," Todd said. "It's ironic. You had to take the oath during a shutdown, right? All of these new members elected in 2018, taking an oath of shut — talk about your metaphor for dysfunction. Has the president, and his public threat of a national emergency still, does that undermine — doesn't that undermine the negotiations that are happening now on Capitol Hill?"
"Well, first off, I don't think the first thing you want to do is use your emergency power to do things like this," Scott replied. "But if I was the president right now, I'd be pretty frustrated. You know, everybody says, 'Oh, gosh. We don't want government shut down.' And everybody says, 'We need border security.' And then you see Nancy Pelosi sit there and say, 'There's not going to be any money for a wall.' When you talk to border security, they say, 'You have to have barriers.' So people are being disingenuous. It's like they're just actors. And there's just a lot of hatred up there for President Trump, on the Democratic side. And it's frustrating. We've got to get something done. It's not my first choice for him to use his emergency power. But he's proposed things. Chuck Schumer and Nancy Pelosi are not being — they're not negotiating with him in good faith, I don't believe. And so if I was sitting in his position, I mean, I would go out there, and I would say, 'I'm going to use whatever power I have to solve the problem.' We have to have border security. We have to take care of the DACA kids. And on top of that, I think we need to have a permanent solution for TPS. Let's go start solving these problems, instead of just talking, talking, talking, and nothing gets done."
"TPS, by the way, Temporary Protected Status for quite a few other communities," Todd said. "And in Florida, I know that it's, particularly, some Central American immigrants, in particular, on that. But I want to ask you about something you just said. You said that Nancy Pelosi and Chuck Schumer were being disingenuous, and the president wasn't. I'm just sort of curious. He had — he walked away from two deals that seemed to be on the table. And then he walks away. So why should Democrats trust the president? DACA for the wall was about a 48-hour deal. And then the president walked away from that. And then 48 hours — Senator McConnell thought he had a deal, at least to avoid a shutdown. And the president walked away from that. So is this really just on the Democrats? Doesn't President Trump own some of this disingenuousness?"
"Everybody does," Scott answered. "You know, everybody's got to act in good faith. Everybody's got to stop saying, 'This is all about, you know, this is about winning and losing.' It's not. It's about what's good for the American public. The public wants border security. The public doesn't want government shut down. You know, I ran, basically, saying, 'We've got to change the direction of Washington. We need to have term limits. You know, you do a shutdown, you don't pass a budget, Congress shouldn't get paid.' So we've got to make sure that people start working together. And I think everybody's got to figure out how to do that. And I'm going to try my best to be part of that."
"What is it that you think is a reasonable compromise, at this point?" Todd asked. "Would you advise the president to take half of the money he's asking for at this point, I mean, actually come to a compromise, acknowledge divided government? What would your advice to the president be? I know you and him are, professionally, very close."
"Sure," Scott said. "What I would say to him is, we have to have border security. From my standpoint, what I would want would be — I'd want a permanent fix. Let's fund — let's talk to — and which I did a week or so ago. I sat down with border security. What do you need? They need people. They need technology. They need barriers. We need to do it permanent. Let's — I think — what I like is, I think what I'd like is to fix everything: fix that, welcome our Dreamers, a permanent solution for TPS. But I'd start the path. What I did as governor, I just, 'What could I get done today,' and I did it. And I went forward with the next thing."
"You know, there is a compromise on the shelf. In fact, your colleague, Marco Rubio, in the Senate, was one of the, essentially, one of the sponsors and organizers of it, the Gang of Eight compromise from 2013. You were governor of Florida at that time. What's wrong with that compromise? It had new barriers. It had — it dealt with DACA. As Michael Bennet said, very dramatically on the Senate floor, it had $46 billion in border security funding, not just $5 billion," Todd said.
Scott tipped his cap to U.S. Sen. Marco Rubio, R-Fla. on the issue.
"Well, first of all, I want to thank Marco Rubio. Because I know he's been a big proponent of taking care of the Dreamers and working on trying to fix TPS and also working on border security," Scott told Todd. "I think something like that, we need to look at all of the provisions, what's in that, as compared to where we are today. But I think we ought to look at things like that. We ought to do a big deal. But I want to get something done. I do not want government shut down. I want to have border security. We all know we should do this. People have to stop being actors and sit down and get something done. You shouldn't go into negotiation, like Nancy Pelosi did, and say, 'There's going to be no money for a wall.' There has to be border security. There has to be barriers. We all know that.
"What — this issue of shutdown versus national emergency, if the president doesn't want to do national emergency but won't sign this deal, you're stuck with a shutdown. What do you do, as a Senate Republican?" Todd asked.
"I think it's going to be tough," Scott admitted. "I think it's going to be very difficult. I was very frustrated, as an example. Our Coast Guard didn't get paid during the shutdown. I think, and first off, I don't, I don't like shutdowns. But our Coast Guard, part of our military, didn't get paid. And we had a bill sponsored to do that. And Chuck Schumer stopped that, even. I mean, there's just so much hatred up there right now. And people aren't working together. We've got to stop and say, 'Let's act in the best interest of the American public, instead of, 'Oh, how do I win the next election?'"
After a successful career in business, Scott emerged in politics in 2009, leading Conservatives for Patients Rights in opposition to then President Barack Obama's federal healthcare law. Scott made his electoral debut in 2010, upsetting then Florida Attorney General Bill McCollum in the Republican gubernatorial primary and defeating then state CFO Alex Sink in the general election. After two terms as governor, in which he led Florida's economic turnaround after the Great Recession, Scott ran for the U.S. Senate last year, defeating three term Democrat Bill Nelson.
Kevin Derby can be reached at Kevin.Derby@floridadaily.com.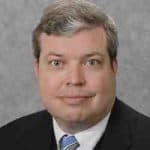 Latest posts by Kevin Derby
(see all)