U.S. Sen. Rick Scott, R-Fla., continued his support for President Donald Trump's trade policies with China.
Scott doubled down on his backing of the White House on Wednesday as China continues to crack down on protests in Hong Kong.
Earlier this week, the White House announced it would delay imposing a 10 percent tariff on goods from China. While originally scheduled to start on September 1, the White House is now moving that date to December 15.
Scott said he continued to back Trump on the matter.
"I applaud President Trump for taking strong action to hold China accountable. China has shown it can't be trusted," Scott said on Wednesday. "Right now, they are violating human rights and breaking their agreement to give Hong Kong autonomy and freedom. Now more than ever, the president must be aggressive and stay strong against China. We have to continue putting economic pressure on China, while doing everything we can to support U.S. taxpayers and job creators."
Earlier in the week, Scott weighed in on the continued protests in Hong Kong which led to the airport being shutdown and a harsh response from the Chinese government.
"China is not our friend – that much is clear. They do not support freedom or the rights of individuals. Right now, China is attempting to put an end to the prosperity and remaining political freedom of Hong Kong. But China's efforts to silence opposition and dissent won't be tolerated. American taxpayers cannot continue to support China's aggression, and must start supporting American businesses over Chinese products. This is about protecting human rights," Scott said on Tuesday.
"The United States, and all the freedom-loving nations around the world, must stand ready to swiftly move to defend freedom if China escalates the conflict in Hong Kong," Scott added.
Reach Kevin Derby at kevin.derby@floridadaily.com.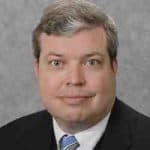 Latest posts by Kevin Derby
(see all)