U.S. Sen. Rick Scott, R-Fla., and U.S. Rep. Greg Steube, R-Fla., have teamed up on a bill to "hold the FBI accountable for its failures to address critical deficiencies in its handling of actionable intelligence on the perpetrators of mass violence."
Scott announced this week he has reeled in the support of two members of the U.S. Senate for the bill. U.S. Ron Johnson, R-Wisc., and U.S. Sen. James Lankford, R-Okla., threw their support behind Scott's "Threat Information Protocol for Sharing (TIPS) Act."
The bill would ensure the FBI shares information from its national tip lines and websites to the respective states, including sending monthly reports offering detailed information on the threats and the names of individuals identified. The FBI would also have to report on whatever actions it pursues against these threats.
Weighing in on the bill on Tuesday, Scott talked about last year's Parkland shooting. The bill has the support of Stand With Parkland.
"Not a day goes by that I don't think about the 17 souls that were taken from us in a brutal act of violence at Marjory Stoneman Douglas High School," Scott said. "Following the tragedy, we all worked together to pass the Marjory Stoneman Douglas High School Public Safety Act to make our schools safer and prevent future tragedies, but we aren't finished. We cannot accept the repeated failures of the FBI to properly investigate and act on specific tips received about the Parkland shooter, as well as other perpetrators of mass violence in Florida. I'm proud to introduce the TIPS Act, which bridges the gap between federal and state law enforcement agencies by mandating information sharing of all state-specific criminal intelligence tips. This is about getting information on threats into the hands of the right people, who can ultimately prevent violence and protect our families."
"The FBI and state and local law enforcement must work together to prevent tragedies like at Marjory Stoneman Douglas High School. This legislation closes an information gap between the FBI and local authorities by requiring the FBI to share information reported to its tip line with state and local law enforcement, who may be better positioned to stop a threat," Johnson said.
"The FBI and our state and local law enforcement should work together to share information to protect Oklahomans and Americans. The TIPS Act requires the FBI to share information on possible violence with local law enforcement communities in a timely manner. When a tip is received, law enforcement must move quickly to assess its credibility, and state and local police departments may have more specific information that the FBI does not have access to yet. Congress should remove every obstacle that would prevent state and local law enforcement from getting all the information they need to prevent violence in their communities. I look forward to working with my colleagues in the Senate to make sure this bill becomes law," Lankford said.
Scott introduced the bill towards the end of last week. It was sent to the U.S. Senate Judiciary Committee.
Over in the U.S. House, Steubue introduced the companion bill on Monday. U.S. Rep. Gil Cisneros, D-Calif., is the main cosponsor.
"As we look back on the various tragedies that have taken place across our nation, there have been far too many instances where red flags somehow fell through the cracks—often a result of ineffective communication between local and federal law enforcement agencies," said Steube. "This bill will ensure that threat-related information is disseminated to appropriate law enforcement agencies so that actionable intelligence is not lost in the system. Passing this legislation will have a meaningful impact on curbing violence and thwarting future plots in our country."
"Acts of gun violence have become all too commonplace, and we must do more to protect our communities and prevent the next tragedy from occurring," said Cisneros. "By creating mandatory information sharing between federal and local law enforcement, we can work to ensure critical intelligence doesn't get lost and red flags are acted upon. I'm proud to join Congressman Steube in this important piece of legislation that fosters greater communication within our law enforcement and keeps our constituents and their communities safe."
Three Republicans in the Florida delegation–U.S. Reps. Mario Diaz-Balart, Matt Gaetz and Ted Yoho–are also cosponsoring the bill which was sent to the U.S House Judiciary Committee.
Reach Kevin Derby at kevin.derby@floridadaily.com.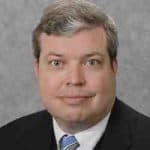 Latest posts by Kevin Derby
(see all)