 With the nation facing coronavirus, U.S. Sen. Rick Scott, R-Fla., unveiled his plans this week to deal with the growing crisis.
Scott, who is in self-quarantine after meeting with the president of Brazil and members of his staff who tested positive for coronavirus, appeared on Fox News on Monday to weigh in on his ideas.
"Healthcare is a locally-delivered system — so our local healthcare systems with our local county health departments and our local physicians groups — what can they produce that they don't have?" asked Scott who worked in the healthcare industry before running for governor in 2010. "At every level, local, state and federal, we've got to waive regulations to take care [of the population]. We are all in a crisis and we all have to do this together.
"The federal government cannot solve every problem and we've got to have our families, our churches, our mayors, our communities, we've got to get together on this and solve the problem," Scott added.
Scott also made a few suggestions for what the federal government should do.
"We have to get this testing up this week," Scott said. "We've got to secure our borders, and I think that's going to happen."
Scott's office released more of his plans to deal with coronavirus on Tuesday. His proposals included the following:
Close the border. Now. End travel from any foreign country except U.S. citizens and legal permanent residents.
Solve the testing issue. Every county in the country should have at least one mobile testing site by Friday – counties in hot spots like New York and South Florida need more than one. There's no excuse anymore.
National Guard units, as well as active-duty military personnel, should be called upon to support these efforts.
Governors in states with community spread need to take extreme measures to prevent large social interactions. As a former governor, Senator Scott knows that they're best-equipped to make these decisions for their states.
A national quarantine is difficult to enforce and a waste of much-needed resources. But in hot spots, social distancing measures need to be strictly enforced.
Protect supply chains for protective equipment for healthcare workers and first responders.
Crack down on price-gouging of healthcare equipment.
Reach Kevin Derby at kevin.derby@floridadaily.com.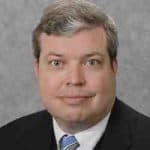 Latest posts by Kevin Derby
(see all)