In the aftermath of mass shootings in El Paso and Dayton earlier this month, U.S. Sen. Rick Scott, R-Fla., is going to bat for red flag laws, insisting Congress should follow what Florida did after the Parkland mass shooting.
Stressing his NRA membership and his being a gun owner, Scott penned a piece which ran in the Washington Post towards the end of last week.
"Since the evil killing sprees in El Paso and Dayton, Ohio, this past weekend, I've tried to spend more time listening and thinking than talking. The pontificating and the politicking of elected officials do nothing to help grieving families or reassure Americans who fear that their friends or loved ones could be next," Scott wrote.
Scott pointed to red flag laws which he signed as governor after the Parkland mass shooting.
In Florida, about three weeks after the Parkland shooting — and after the views of experts in mental health, education and law enforcement were taken into account — I signed the Marjory Stoneman Douglas High School Public Safety Act into law, surrounded by the families of those who tragically lost their lives," Scott noted, insisting the federal government should follow Florida's example.
"Now, in the aftermath of the shootings in El Paso and Dayton, Washington should stop the partisan bickering and get to work on solutions," Scott insisted. "The steps we took in Florida, in addition to committing $400 million to increasing school safety, included a 'red flag' provision. Properly constructed, the extreme risk protection order, as it's known, is a common-sense public safety measure.
"Anyone who has threatened self-harm, has threatened to harm others or is mentally unstable should not have access to a gun. At all. You can call it an infringement on rights if you want. I don't care. Just get guns away from such people," Scott added.
"We can't bring back the 31 lives lost this past weekend in the shootings in El Paso and Dayton, or the 17 Parkland victims. But we can commit now to increasing safety measures so that fewer families and fewer communities face these tragedies," Scott concluded.
Scott defeated three-term U.S. Sen. Bill Nelson, D-Fla., last year to win a Senate seat. Before that, he served two terms as governor.
Reach Kevin Derby at kevin.derby@floridadaily.com.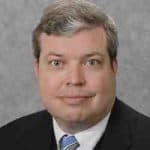 Latest posts by Kevin Derby
(see all)