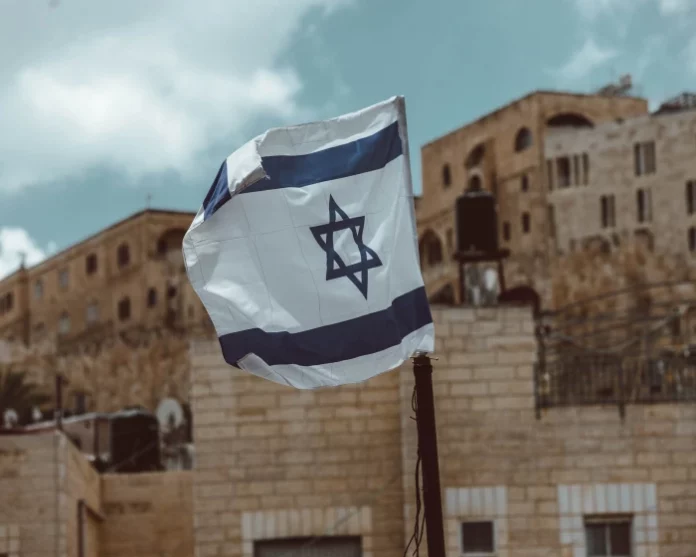 Last week, two members of the Florida delegation–U.S. Sen. Rick Scott, R-Fla., and U.S. Rep. Debbie Wasserman Schultz, D-Fla.–announced their support of "the first-ever bipartisan, bicameral Jewish American Heritage Month Resolution to recognize the significant contributions of Jewish Americans to the society and culture of the United States."
Other backers include U.S. Sens. Ben Cardin, D-Mary., Jacky Rosen, D-Nev., and Tim Scott, R-SC, U.S. House Minority Leader Hakeen Jeffries, D-NY, and U.S. Reps. Brian Fitzpatrick, R-Penn., and David Kustof, R-Tenn.
Wasserman Schultz has been a longtime champion of recognizing May as Jewish American Heritage Month and her office offered some background on her efforts.
"The United States observes Jewish American Heritage Month (JAHM) annually each May to encourage all Americans to learn more about Jewish culture and pay tribute to the generations of Jewish Americans who have helped shape American history. With antisemitism on the rise in our country, fueled by the spread of hatred, disinformation, and Holocaust distortion online, JAHM provides an opportunity to celebrate Jewish voices and bring together all of our communities in the fight against antisemitism and hate," the congresswoman's office noted. "JAHM was first introduced as a resolution in the U.S. House of Representatives by Wasserman Schultz, and in the U.S. Senate by the late Arlen Specter in 2006. Passing unanimously, it was then established by presidential proclamation and has since been renewed every May by Presidents George W. Bush, Barack Obama, Donald Trump, and Joseph Biden. While resolutions to recognize this month have been introduced separately in each chamber, this marks the first time that bipartisan, bicameral resolutions are being introduced in both the Senate and House."
"As we celebrate the 17th year of Jewish American Heritage Month, we open the doors of understanding to everyone about all the remarkable contributions that generations of Jewish Americans have made to shape our nation's history, culture and society," said Wasserman Schultz. "From medicine and entertainment, to fighting for civil rights and equality, this community helped America to become that more perfect union. This month is also one of the most effective ways to combat rising antisemitism, as Jews and non-Jews alike come to learn about all the amazing Jewish Americans who served in government and the military, won Nobel prizes, led universities and corporations, made lifesaving medical discoveries, authored great American novels, and worked to further and share America's noble experiment in democracy."
"I am proud to join my colleagues in recognizing Jewish American Heritage Month and honoring the wonderful contributions of Jewish Americans to our great nation. While it is important to set aside this time to honor the Jewish people, we must also commit to standing resolutely with them every day while shining a light on and condemning anti-Semitism of any kind," said Rick Scott. "In Florida, we are blessed to be home to many vibrant Jewish communities and I will continue my work with leaders at the local, state and federal level to support them and their right to live safely and pursue their American Dream."
The resolution has the support of some leaders of the Jewish American community.
"At a time when antisemitic attitudes and stereotypes continue to be normalized and amplified, Jewish American Heritage Month reminds us of the Jewish American story, fueled by faith, resilience, and hope. Thank you Senators Jacky Rosen, Ben Cardin, Tim Scott, and Rick Scott, and Representatives Debbie Wasserman Schultz, Hakeem Jeffries, David Kustoff, and Brian Fitzpatrick for introducing this bipartisan and bicameral resolution that celebrates the accomplishments of the American Jewish community, helps us build understanding and allyship, and pushes back on the dangerous rise of antisemitism," said Jonathan Greenblatt, the CEO of the Anti-Defamation League (ADL).
"May is Jewish American Heritage Month, a time to recognize the many contributions that American Jews have made to our nation. The U.S. has many heritage months that celebrate the various communities that form the mosaic of our country; and by celebrating heritage months, we learn about one another, honor the richness of our diverse nation, and strengthen the fabric of American society. At a time of rising antisemitism and when an increasing number of American Jews feel unsafe, we applaud Reps. Wasserman Schultz, Fitzpatrick, Jeffries, and Kustoff for leading this important resolution celebrating Jewish Americans and calling on us to work together to combat antisemitism," said Julie Fishman Rayman, the senior director of policy and political affairs of the American Jewish Committee (AJC).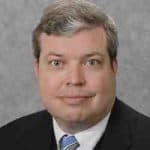 Latest posts by Kevin Derby
(see all)