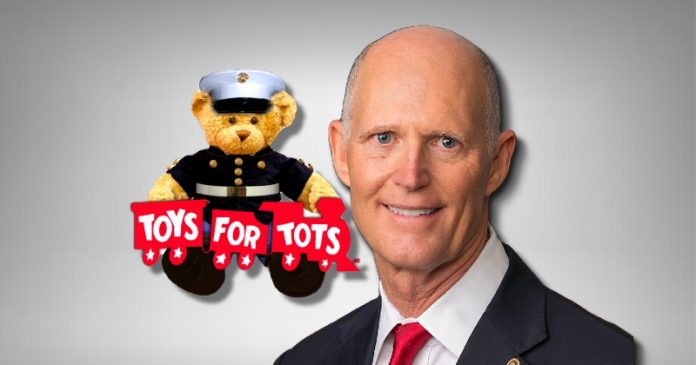 Last week, U.S. Sen. Rick Scott, R-Fla., and Ann Scott announced the donation of the senator's third and fourth quarter salary to the Marine Toys for Tots Foundation, Home Front Heroes of Lee County and the Collier County 100 Club. Since taking office in the U.S. Senate, Scott has donated his salary every quarter.
"As 2022 comes to a close, Ann and I are proud to support three great organizations that are working to give back to their communities in more ways than one. The work of the Marine Toys for Tots Foundation has impacted thousands of families throughout the years, including my own. When I was growing up, my family struggled to make ends meet and Christmas gifts were a luxury. My family leaned on organizations like Toys for Tots to provide for us during the holiday season, and I know so many families who are in the same position right now whose prayers are answered by their support during this time," Scott said.
"Ann and I are also proud to highlight the work of two incredible Florida organizations – Home Front Heroes, operated through the Lee County Sheriff's Office, and the Collier County 100 Club. These groups work to give back to our law enforcement officers, first responders, and their families, who sacrifice so much to serve and protect our communities. The brave men and women of our law enforcement truly care about the families they serve, and following Hurricane Ian, they've spent countless hours helping others recover and rebuild despite falling on hard times themselves. This holiday season, Ann and I are so grateful for the work of these organizations, their volunteers, and the Floridians and Americans across the country who are working to make a difference in the lives of others and inspiring us all to do the same," he added.
Lieutenant General Jim Laster, USMC (Retired), President & CEO of the Marine Toys for Tots Foundation, said, "In honor of our Nation's flagship children's Christmastime charity, the Marine Toys for Tots Program is celebrating its 75th year in delivering hope to millions of children in need. Senator and Mrs. Scott's support to communities certainly aligns with those the Marine Corps has promoted through our Toys for Tots Program. Most of the children receiving gifts from Toys for Tots are the only ones they will get this holiday season. Senator and Mrs. Scott's gift will allow us to fulfill the Christmas holiday dreams of many less fortunate children who otherwise may have been forgotten."
Lee County Sheriff Carmine Marceno said, "Home Front Heroes is honored to receive the incredible donation from Senator Rick Scott and Mrs. Ann Scott. This support allows us to provide support and assist those directly in our community. Senator Scott's dedication to the great residents of Lee County is a motivation for Home Front Heroes to continue its committed work. His leadership for Florida, and direct support of the communities set the example for others."
Collier County 100 Club President Russell Budd said "The Collier County 100 Club is deeply grateful to Senator Scott and Mrs. Scott for their contribution to help the first responders in Collier County. Over 50 first responders from all the agencies serving the community lost everything or faced significant losses in Hurricane Ian. Providing funds to help them is our mission."
Marine Toys for Tots Foundation
The mission of the Marine Toys for Tots Foundation is to assist the U. S. Marine Corps in providing a tangible sign of hope to economically disadvantaged children at Christmas. This assistance includes providing day-to-day leadership and oversight of the Program, raising funds to provide toys to supplement the collections of local Toys for Tots Campaigns, to provide promotional and support material and defray the costs of conducting annual Toys for Tots Campaigns.
The Home Front Heroes, Inc.
The Home Front Heroes, Inc. was organized for charitable and educational purposes by the Lee County Sheriff's Office. The Lee County Sheriff's office manages this charitable organization. The Home Front Heroes, Inc. provides charitable assistance and community outreach to the needy, the disabled, veterans, and youth, including first responders and law enforcement officers. As of November 2022, Home Front Heroes had assisted 20 Sheriff Deputies and their families, who lost their homes as a direct result of Hurricane Ian.
Collier County 100 Club
The Collier County 100 Club mission is to financially assist first responders and their families in times of tragedy. 100 Clubs first started in Florida in the early 1980's when a state trooper was killed in the line of duty in Manatee County. In 1983 the Florida Highway Patrol commanding officer met with Sheriff Aubrey Rogers and his staff to discuss the need for such a club in Collier County. The Collier County 100 Club was incorporated in 1985 to provide support for the families of fallen officers. Over time the Club broadened their mission to include all first responders serving in Collier County. That included not only the Sheriff's Office, the various police and fire departments and the emergency medical services, but also the Florida Highway Patrol and the Florida Wildlife officers.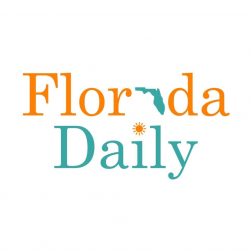 Latest posts by Florida Daily
(see all)