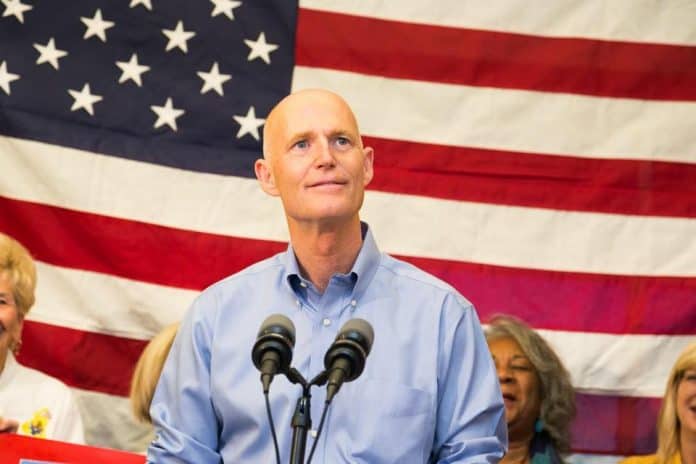 With pundits making him the early favorite, this week, U.S. Sen. Rick Scott, R-Fla., ramped up operations to run for a second term.
The Cook Report released its early forecast of the 2024 Senate races and deemed Florida "likely Republican."
Amy Walter from the Cook Report appeared on the PBS News Hour this week and weighed in on why Scott is currently considered the most vulnerable Senate Republican, even if he remains a solid favorite.
"Let's talk about the Republicans, Amy, because, in looking at your analysis, I noted that you see only one GOP-held seat potentially in play. And that's Florida," said Geoff Bennett from PBS."Really? Only one?"
"I know," replied Walter.
"One seat?" Bennett asked.
"Republicans have a very good map this year, in the same way Democrats had a very good map in 2022," Walter said. "They only have 11 seats to defend. Most of them are in dark red states. Now, Florida — remember when Florida used to be a toss-up state?"
"Barely. Barely remember it," Bennett said.
"It's moving further and further and a bit off of the map for Democrats," Walter said. "And the bigger question for Democrats is, where do you invest, right? They have to play so much defense. Are they going to have enough money especially to play in an expensive state like Florida?"
For his part, Scott told
NBC News
this week that he is running for a second term.
 "It's time to change the way Washington works by taking money out of D.C. and putting it back in the pockets of Americans. My plan to rescue America will lower taxes, rein in reckless spending, and return spending power to hard-working Americans," Scott said.
The senator also announced his campaign team this week.
.
"I've never lost an election and I don't intend to now," said Scott. "We've worked hard to turn Florida into a red state that elects Republicans up and down the ballot. But I never take anything for granted. The people of Florida have elected me three times so far to fight for conservative values, stand up to Joe Biden and the radical, woke Democrats, and bring common-sense to Washington. We're going to keep fighting to do the things the people of Florida elected me to do."
Scott's team unveiled his political operations staff which includes:
Jackie Schutz Zeckman will run Sen. Rick Scott's political operation. She previously served as Executive Director of the National Republican Senatorial Committee, Chief of Staff to United States Senator Rick Scott and as Campaign Manager to Senator Scott's successful Senate Campaign which CNN named the "best campaign of 2018."  The American Association of Political Consultants also named Jackie the Republican Campaign Manager of the Year for her work on his senate race. Jackie served in Governor Rick Scott's office for nearly his entire term as Florida Governor, serving in roles as Press Secretary, Communications Director and ultimately as Chief of Staff.
Chris Hartline will serve as Communications Consultant and Senior Advisor. He most recently served as Communications Director at the National Republican Senatorial Committee following two years as Communications Director in the office of Sen. Rick Scott. He's served in a variety of high-profile communications roles on Capitol Hill and on campaigns around the country.
Scott also released a
video
hitting the Democrats on fiscal issues.
Priscilla Ivasco will serve as Communications Director. She served as Director of Media Affairs at the NRSC during the 2022 cycle and previously as Deputy Director of Communications for Senator Rick Scott's Senate office. As a longtime Scott staffer, she also worked in both his 2018 and 2014 campaigns in Tallahassee and served in the Governor's office during his two terms.
Jonathan Turcotte will serve as National Press Secretary. He brings years of political communications experience to Team Rick Scott. Previously, Jonathan was Rapid Response Director for the NRSC under Chairman Scott. He is an alum of Donald Trump's 2020 campaign and served in the Trump Administration.
Lisa Goodspeed will serve as Finance Director. She brings more than 10 years of political experience to Team Scott, ranging from experience on presidential, gubernatorial, senatorial, and numerous races at a consulting firm. Lisa has served as Finance Director and National Finance Director on Governor's and Senate races, including almost five years leading fundraising for Senator Rick Scott.
Curt Anderson, a founding partner at OnMessage, will continue to serve as a senior advisor and has played a critical role in all of Rick Scott's winning elections. Ana Carbonell will serve as a senior advisor for Hispanic engagement and has played a critical role in Rick Scott's efforts to win the Hispanic vote.
In the meantime, some Democrats have already jumped in the race to challenge Scott but they aren't exactly prominent figures. Matt Boswell ran for the Democratic nomination in a special congressional election in 2021 but made little headway and did not get to the primary vote. Businessman and veteran Rod Joseph ran for the Democratic nomination in an open state House seat last year but did not win the primary. Bernard Korn, who has run from everything from president to mayor of Boca Ration, is also running for the Democratic nomination. Matthew Sanscrainte, a hospitality management consultant, is also making a bid for the Democratic nomination. There has been some buzz that former U.S. Rep. Stephanie Murphy, D-Fla., could challenge Scott.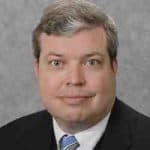 Latest posts by Kevin Derby
(see all)