A bill banning the use of TikTok on government devices backed by a Florida Republican cleared the U.S. Senate this week.
Back in March, U.S. Sen. Rick Scott, R-Fla., threw his support behind U.S. Sen. Josh Hawley's, R-Mo., proposal making sure federal employees do not have TikTok on their smartphones.
"The State Department, the Department of Homeland Security, the Department of Defense, and TSA have already banned TikTok on federal government devices due to cybersecurity concerns and possible spying by the Communist Chinese government," Scott's office noted about the popular app.
"TikTok is owned by a Chinese company that includes Chinese Communist Party members on its board, and it is required by law to share user data with Beijing," Hawley said when he introduced the bill. "The company even admitted it collects user data while their app is running in the background – including the messages people send, pictures they share, their keystrokes and location data, you name it. As many of our federal agencies have already recognized, TikTok is a major security risk to the United States, and it has no place on government devices."
"The use of apps like TikTok by federal employees on government devices is a risk to our networks and a threat to our national security, and I'm proud to join Senator Hawley to put an end to it. We should all be very concerned about the threat of Communist China, and I hope my colleagues will join me to implement this ban immediately and protect our national security," Scott said when he threw his support to the bill.
The bill cleared the Senate without opposition this week and Scott weighed in on it on Thursday.
"Today, the U.S. Senate sent a powerful message to all companies controlled by the Communist Party of China. Companies like TikTok, under the control of Communist China, are obligated to spy, steal user data and censor any content the government wishes. We've watched the Communist Party of China use drones to spy on our citizens, now they are using apps like TikTok to surveil us. We must protect all Americans from this risk. I'm glad the Senate agreed to pass my bill with Senator Hawley today to ban this app on government devices, eliminating a threat to U.S. networks and to national security," Scott said.
Over in the U.S. House, U.S. Rep. Ken Buck, R-Col., has introduced the companion measure and has reeled in more than 30 cosponsors including five Republicans in the Florida delegation: U.S. Reps. Neal Dunn, Matt Gaetz, Ross Spano, Greg Steube and Ted Yoho. The bill is before the U.S. House Oversight and Reform and the House Administration Committees.
Reach Kevin Derby at kevin.derby@floridadaily.com.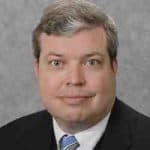 Latest posts by Kevin Derby
(see all)