This week, U.S. Sen. Rick Scott, R-Fla., continued to ramp up his effort to get the 2022 Olympic Games out of China and calling for them to be moved to a nation that respects freedom, democracy and human rights."
Scott urged President Joe Biden to help move the Olympic games, noting that the White House had no problem with Major League Baseball (MLB) moving the All Star Game out of Georgia due to its opposition of the state's new voting law.
"Last week, we saw President Biden, so-called social and community leaders and corporations alike cave to lies about Georgia's new election law. Lies being spread by radical Democrats and the woke left mob. Biden supports moving the MLB game out of Georgia, yet refuses to call on the International Olympic Committee to move the Olympics out of Communist China – which is committing a genocide against the Uyghurs," Scott said on Tuesday.
"Biden and the Democrats need to be called out for their hypocrisy and face some pretty basic facts," Scott continued. "Election security is not racist. Genocide is wrong. General Secretary Xi's atrocious acts can't be ignored and Communist China can't be allowed to whitewash its crimes on an international stage. President Biden has immense power to help facilitate the relocation of the games, which I have urged him to do. If Biden truly stands for human rights, he will immediately begin this process by offering to host the games in the United States and providing the necessary federal resources to get this done. The American spirit is undefeated and there is no limit to what this great nation can accomplish when united under a common cause. It is now time for President Biden to lead America and the world and make clear that the United States will never tolerate the oppression and genocide occurring in Communist China."
Scott also urged Coca-Cola, which a sponsor of the International Olympic Committee (IOC), "to immediately demand the IOC move the games or pull their sponsorship" and also brought up that company's opposition to the Georgia voting law.
"Given the company's recent statements about their support for democracy, it's time that Coca-Cola answer this call and end its support of Communist China," Scott's office noted.
On Wednesday, Scott pointed to reports that the IOC gave uniform contracts for this year's Tokyo games and the 2002 games to Chinese company Hengyuanxiang (HYX) Group.
"Reports indicate that HYX Group has an affiliated factory in Xinjiang, which is known for its use of forced labor, and openly advertises its use of Xinjiang cotton," Scott's office noted.
"For over a year, I've been calling on the IOC to stand up against Communist China's genocide of the Uyghurs, and find a new host for the 2022 Olympic Games. Not only have they turned a blind eye to human rights, they are supporting General Secretary Xi's genocidal campaign by contracting with a Chinese company that may use Uyghur forced labor. This is a new reprehensible low for the IOC. Every freedom-loving nation must stand up and condemn the IOC's support of Communist China's abuses, and demand the 2022 Games be moved to a nation that respects human rights," Scott said on Wednesday.
"Yesterday, I called on President Biden to lead the world and offer to host the games in the United States. Communist China cannot be allowed an international platform to whitewash their crimes. The U.S. is more than equipped to host the Games, and I look forward to President Biden doing everything possible to move the games out of Beijing," Scott added.
Scott also wrote French President Emmanuel Macron, urging him to support efforts to relocate the games. Scott previously sent similar letters to Biden, British Prime Minister Boris Johnson and Australian Prime Minister Scott Morrison.
Reach Kevin Derby at kevin.derby@floridadaily.com.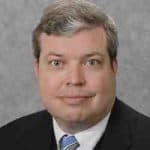 Latest posts by Kevin Derby
(see all)