This week, U.S. Sen. Rick Scott, R-Fla., introduced a proposal to help reduce the size of federal agencies.
On Wednesday, Scott brought out the "Agency Accountability Act" which he insists will "give Congress the ability to help streamline operations and reduce waste at federal agencies."
The senator's office insisted the bill would give Congress more ability to make needed cuts to the federal government.
"Congress currently has no mechanism to regularly review the efficiency of bloated federal agencies, which would ultimately save taxpayer dollars. The Agency Accountability Act creates a review process to routinely evaluate the efficiency of federal agencies, justify their existence in their current structure, and offer recommendations for change in the form of proposed legislation," Scott's office noted.
The bill would create a commission with six members appointed by the U.S. House speaker, six members named by the U.S. Senate majority leader and one from the president to review agencies at least once every six years. "The commission must: review and evaluate the efficiency and public need for each agency using specified criteria; recommend whether each agency should be abolished or reorganized; and  report to Congress on introduced legislation that would establish a new agency or a new program, or reorganize a current agency or program," Scott's office noted.
"This year's federal budget deficit will be the largest in the history of our nation. Congress has to get serious about how we are spending taxpayer dollars. An easy way to do that is to routinely examine efficiencies at our federal agencies. I did it on the state level as Governor of Florida, and it saved Florida taxpayers millions of dollars. The Agency Accountability Act will help eliminate the waste and redundancies that we see throughout the federal government, and is a common sense way to help make Washington work," Scott said on Wednesday.
U.S. Sens. Mike Braun, R-Ind., Mike Crapo R-Id., and Thom Tillis, R-NC, cosponsored the proposal.
Scott's bill was sent to the U.S. Senate Homeland Security and Governmental Affairs Committee on Wednesday. So far, there is no counterpart over in the U.S. House.
Reach Kevin Derby at kevin.derby@floridadaily.com.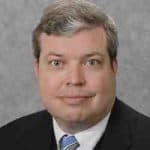 Latest posts by Kevin Derby
(see all)