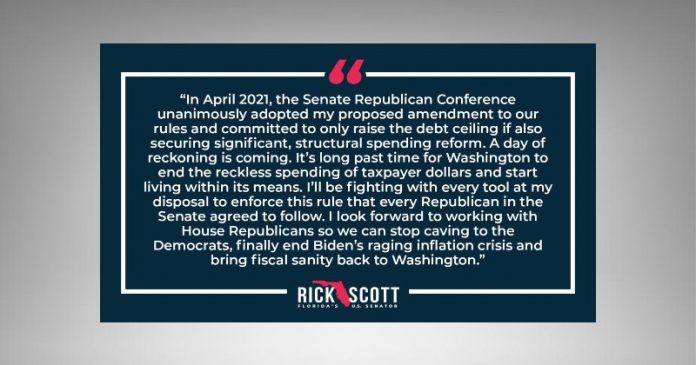 This week, following reports that the U.S. Treasury Department may soon notify Congress that it is approaching the federal government's borrow authority, or debt ceiling, U.S. Sen. Rick Scott, R-Fla., tried to make it clear that he will demand that any action on the debt ceiling be accompanied by significant, structural spending reform.
"Senator Scott has fought every day since being elected to the Senate to end Washington's reckless spending, make Congress accountable to American taxpayers and bring fiscal sanity back to the federal government," Scott's office noted.
Scott weighed in on the matter this week and said Senate Republicans need to stand against more spending.
"In April 2021, the Senate Republican Conference unanimously adopted my proposed amendment to our rules and committed to only raise the debt ceiling if also securing significant, structural spending reform. A day of reckoning is coming. It's long past time for Washington to end the reckless spending of taxpayer dollars and start living within its means. I'll be fighting with every tool at my disposal to enforce this rule that every Republican in the Senate agreed to follow. I look forward to working with House Republicans so we can stop caving to the Democrats, finally end Biden's raging inflation crisis and bring fiscal sanity back to Washington," Scott said.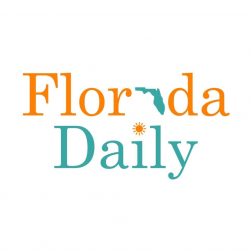 Latest posts by Florida Daily
(see all)