With Congress in its lame-duck session, U.S. Sen. Rick Scott, R-Fla., continues to double down on the "No Budget, No Pay" proposal that he and U.S. Sen. Mike Braun, R-Ind., have been pushing for almost two years.
On Monday, Scott called on Congress to include the proposal, which would withhold congressional pay unless a budget is passed, as it looks to pass a funding bill before the Dec. 11 deadline to avoid a federal shutdown.
"Washington is completely dysfunctional, and the unwillingness to work together has caused multiple government shutdowns. That's unacceptable. As we consider this year's spending bills, I'm calling on Congress to pass my 'No Budget, No Pay' bill, which simply says that if Congress cannot work together to fund the government, they should not be getting paid. Hardworking Americans across the country are still struggling to recover from the coronavirus. They don't get to fail at their jobs and still collect a paycheck. Even members of the Coast Guard went without a paycheck during the last government shutdown. Washington politicians shouldn't get paid if they can't do their jobs," Scott said.
Scott floated the proposal during his successful challenge to U.S. Sen. Bill Nelson, D-Fla., back in 2018 and Braun introduced it back in January 2019. Braun and Scott have worked together on several bills in their series of "Make Washington Work" bills which included ending congressional pensions.
While Braun has rounded up more than 15 cosponsors, the bill is showing little signs of progress. The U.S. Senate Homeland Security and Governmental Affairs Committee advanced the proposal as part of U.S. Sen. James Lankford's, R-Okla., "Prevent Government Shutdowns Act" in June 2019 and put on the Senate calendar in November 2019 but it shows no signs of clearing the GOP-controlled Senate or the Democratic-controlled U.S. House.
In January 2019, U.S. Rep. Jim Cooper, D-Tenn., introduced the House version of the bill and has rounded up almost 30 cosponsors including U.S. Reps. Vern Buchanan, R-Fla., and Stephanie Murphy, D-Fla. Cooper's bill has been stuck before the U.S. House Committee on House Administration since that time.
Reach Kevin Derby at kevin.derby@floridadaily.com.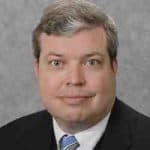 Latest posts by Kevin Derby
(see all)