U.S. Sen. Rick Scott, R-Fla., continues to pitch his "Transparent Drug Pricing Act" with language used by his ally President Donald Trump.
At the start of April, Scott introduced the bill, which, he claimed, "promotes transparency in drug pricing and reduces the cost of prescription drugs for American consumers."  U.S. Sen. Josh Hawley, R-Mo., is the main cosponsor.
The proposal would attempt to make prices more transparent, offer more choices to consumers by having insurance companies inform them about the costs of prescriptions and try to ensure drug companies keep prices in line with the discounts they offer in the international market.
Scott made the case for his proposal in an op-ed published at the Sun Sentinel on Tuesday. In the op-ed, Scott called his bill the "America First Drug Pricing Plan."
"I recently introduced the America First Drug Pricing Plan. Here's what it does," Scott wrote.
"Part one of my bill focuses on transparency. First, pharmacies must inform patients what it would cost to purchase drugs out-of-pocket instead of using their insurance and co-pay. If patients choose to pay out-of-pocket (which is often cheaper), the total cost would be applied to their deductible. Second, insurance companies must inform patients of the total costs of their prescription drugs 60 days prior to open enrollment. This will allow patients to be consumers and shop around for the best deal.
"Part two of my bill may be more controversial to drug companies, but to the average American, I think it just makes sense," Scott added. "The America First Drug Pricing Plan would simply require that drug companies cannot charge American consumers more for prescription drugs than they charge consumers in other industrialized nations. For example, a recent study found that insulin costs in the United States average $1,251 per patient per year. In the United Kingdom, that number is only $532. That's unacceptable.
"The America First Drug Pricing Plan takes real steps to lower costs for patients and puts the consumer back in charge of their healthcare decisions," Scott insisted. "Washington seems to have given up on reforming health care – I don't accept that. We need to get something done this year to address the soaring costs of prescription drugs and I'm fighting every day to make sure we do."
Scott's bill was sent to the U.S. Senate Health, Education, Labor, and Pensions Committee at the start of last month. So far, Hawley is the only cosponsor in the Senate and there is no version of the bill over in the U.S. House.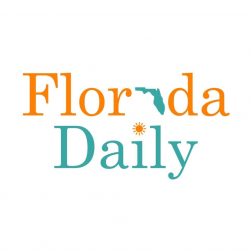 Latest posts by Florida Daily
(see all)