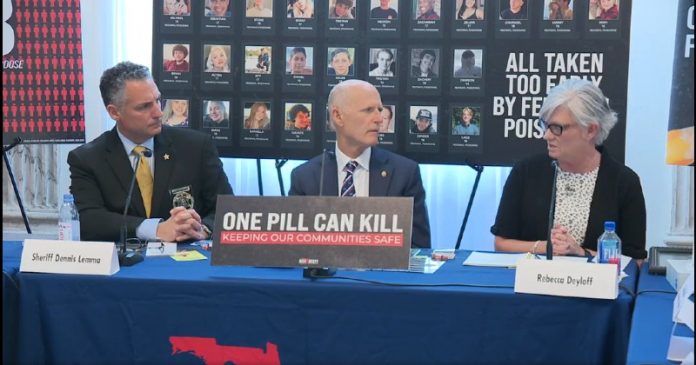 This week, U.S. Sen. Rick Scott, R-Fla., offered a "four-pronged, comprehensive approach to assist in combating the deadly fentanyl crisis that continues to plague American families."
Scott introduced the "Overcoming Prevalent Inadequacies in Overdose Information Data Sets (OPIOIDS) Act" with U.S. Sen. Peter Welch, D-Vt., co-sponsoring it.
"Illicit fentanyl continues to endanger communities and families all across the country and it must be stopped. We have lost too many mothers, fathers, sisters, brothers, and friends, and I will not allow the horrific consequences of inadequate policies in Washington, or the heartbreak of families hurt by this terrible drug, to be ignored. Today, I am proud to introduce the bipartisan OPIOIDS Act to bring much-needed action against the crisis that is hurting so many Americans and their families. I want to thank Senator Welch for joining me on this important bill and urge all of our colleagues to stand with victims of fentanyl, their families and everyone fighting this battle by supporting this legislation," said Scott.
"We've lost far too many Vermonters to overdose. Ending this crisis will take hard work from all corners of our communities – from medical professionals and law enforcement to families, friends, and neighbors. But we cannot end overdoses without understanding their cause. That's why I am proud to join Sen. Scott to introduce this bipartisan legislation. The OPIOIDS Act will help law enforcement gather essential data to make informed decisions on prevention, treatment, and recovery and keep Vermonters safe." said Welch.
Scott's office offered the following information on the proposal:
Data Collection: Allows the Attorney General to provide grants to states and local communities to improve data and surveillance related to opioid overdoses.
Law Enforcement Grants: Directs DOJ to award grants to local law enforcement agencies in communities with high rates of overdoses to:
Provide training to help officers better identify overdoses,
Upgrade essential systems for drug tracing and forensic laboratories, and
Provide training to better trace criminals through the darknet.
Additionally, this bill would allow existing COPS Grants to go toward providing training and resources for containment devices to prevent secondary exposure for first responders.
Collaboration: Directs the Office of National Drug Control Policy to collaborate with the National Forensic Laboratory Information System and DOJ to create national standards for the submission of data into the system. DEA will be directed to develop uniform reporting standards for purity, formulation, and weight, to allow for better comparison across jurisdictions. The bill also removes the automatic approval of reprogramming requests for funds that are specifically appropriated in line with the National Drug Control Strategy and Budget.
Fentanyl Profiling Program: Requires the DEA to submit to Congress, as part of their annual report, the level of funding needed to effectively carry out the Fentanyl Signature Profiling Program.
The bill was sent to the U.S. Senate Judiciary Committee. So far, there is no companion measure over in the U.S. House.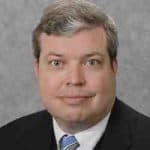 Latest posts by Kevin Derby
(see all)