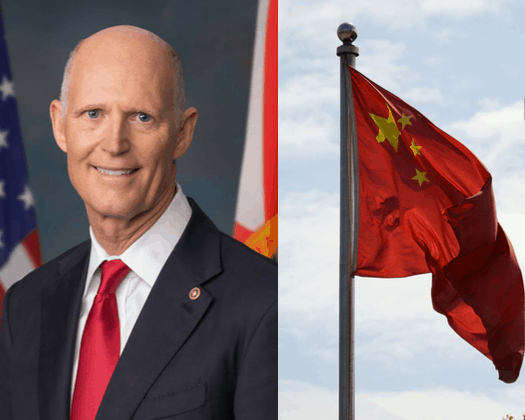 This week, U.S. Sen. Rick Scott, R-Fla., proposed a refundable tax credit to help Americans impacted by tariffs on Chinese goods.
Scott unveiled the "Tariff Tax Credit Act" which "directs any money collected by the United States from tariffs on Chinese goods back to American families in the form of a tax credit."
On Thursday, Scott talked about why he had introduced the legislation.
"We know that Communist China is not our friend. I appreciate the president's efforts to put pressure on Communist China, but in order to support American businesses and families, we have to make sure any money collected in tariffs is returned back to taxpayers. My proposal puts Americans first and makes sure consumers are not unnecessarily burdened as the administration works to get a deal that is fair to the America economy and American consumers," Scott said.
Scott's proposal "directs the IRS to provide tariff tax relief in the form of a refundable tax credit that can be claimed during the traditional tax filing process" which would begin on April 15. Scott's office noted "it is estimated that tax filers could receive a tax rebate from the IRS for approximately $180 or more for the 2019 tax year."
Back in August, Scott started mulling the proposal–and the White House showed some signs of listening.
Scott took to the airwaves in August and appeared on CNBC's "Squawk Box" where he proposed the federal government should return money Americans might lose due to tariffs on China through tax cuts.
"Anything we raise in tariffs, we should give back to the rank and public in tax reductions," Scott told CNBC, insisting a tax cut would help address "short-term pain" Americans might be feeling.
Scott noted that farmers were vulnerable in a trade war.
"We have to help American farmers open up more markets around the world," Scott added.
Still, Scott insisted "we have to help American companies" and "get more American jobs and stop helping China."
The Florida Republican was critical of that nation.  "Stop acting like they are a partner," Scott said about China.
"I'm not sure what else we can do, other than stand up for American interests and American values," Scott added. "I'm not sure what the president can do otherwise than the tariffs he is doing."
In a sign that the Trump administration was listening to Scott, Larry Kudlow, Trump's top economic advisor, pointed to the Florida senator's proposal during an appearance on "Fox News Sunday" that month.
Saying the Trump administration was considering another round of tax cuts, Kudlow noted Scott's proposal.
"By the way, Senator Rick Scott of Florida, very smart guy, made an interesting proposal on another network last week," Kudlow said. "He said, 'look, why don't we take the tariffs from the China trade and turn those back to the taxpayers in the form of tax cuts?' That's an idea."
Reach Kevin Derby at kevin.derby@floridadaily.com.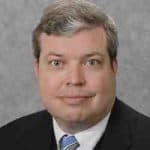 Latest posts by Kevin Derby
(see all)