On Monday, Gov. Rick Scott announced the state of Florida was sending almost $2.2 million to help expand the Mote Marine Laboratory's Ozone Treatment System which is leading the fight against red tide as it continues to hurt the Sunshine State.
Scott said on Monday that the state government will invest $2,178,000 "to test innovative technologies to mitigate the effects of red tide utilizing specialized clay field experiments and other innovative approaches for controlling and mitigating the impacts of red tide including expansion of Mote Marine Laboratory's Ozone Treatment System."
The governor's office explained why the funds would help combat red tide.
"These systems have proven to successfully clean water, ridding it of the algae that causes red tide," Scott's office noted. "Three additional mitigation technologies are also in development at Mote Marine Laboratory. Last week, Governor Scott announced a partnership between the Florida Fish and Wildlife Conservation Commission (FWC) and world-renowned experts and scientists from the Woods Hole Oceanographic Institution, Mote Marine Laboratory, the University of South Florida (USF) and the Florida Department of Environmental Protection (DEP) to focus on using a form of specialized clay to quell the effects of red tide. Red tide is naturally-occurring algae that has been documented along Florida's Gulf Coast since the 1840's and occurs nearly every year."
The governor, who is currently challenging U.S. Sen. Bill Nelson, D-Fla., in one of the closest Senate races in the nation, offered his take on Monday.
"As our state continues to battle naturally-occurring red tide along our Gulf Coast, we will stop at nothing to help our communities deal with this issue. Today, I'm proud to announce the latest of our aggressive actions to fight red tide and direct nearly $2.2 million to Mote Marine Laboratory to expand its Ozone Treatment Systems, and fund work of a new partnership between the state and world-renowned scientists that we announced last week between FWC, Woods Hole, Mote Marine Laboratory, USF and DEP to conduct new field testing of a specialized clay focused on quelling red tide," Scott said.
"Last week, I urged FWC to create a new Florida Center for Red Tide Research and reconvene the Harmful Algal Bloom Task Force and since red tide began impacting our shores, we have directed more than $14 million in grants and other funding to combat this natural phenomenon," Scott added. "Florida will not stop working until our communities recover from red tide and the innovative and deliberate steps we have taken over the past week show our resolve to act quickly and do whatever it takes to get results for the families of our state."
Michael Crosby, the president and CEO of Mote Marine Laboratory, said the funds will help against red tide.
"Mote Marine Laboratory welcomes this significant support from Governor Scott to build on the wealth of knowledge that has resulted from many years of impactful research collaborations with FWC and other partners by launching a rapid response initiative that will utilize applied science and innovative technology approaches for controlling and mitigating the impacts of red tide. The primary focus of this initiative will be to determine the most effective and ecologically sound methods for mitigating adverse impacts from the harmful algae, K. brevis, along the southwest Florida coast and canal systems. The initiative will be structured to rapidly examine novel potential mitigation products through laboratory, mesocosm and pilot-scale field deployments that may have applications for other harmful algal blooms throughout Florida and around the world," Crosby said.
Kevin Derby can be reached at Kevin.Derby@floridadaily.com.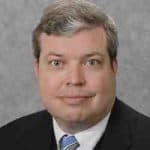 Latest posts by Kevin Derby
(see all)