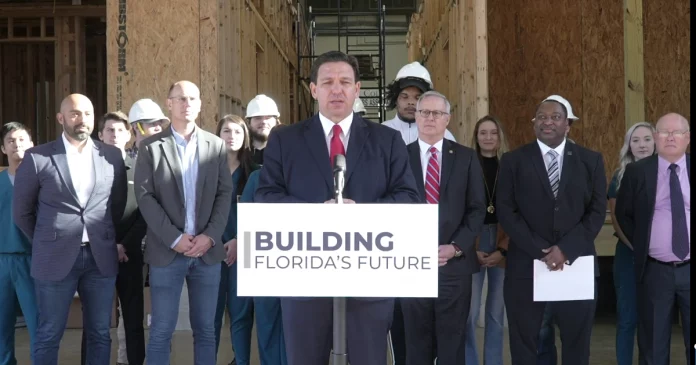 On Wednesday, Gov. Ron DeSantis announced $89 million in funding for workforce education initiatives, including a first-of-its-kind Career and Technical Education (CTE) charter schools initiative.
DeSantis made the announcement at Santa Fe College, which was awarded funding to create a charter school that will allow high school students to earn credentials and college credit while in high school. Funding awarded also included high school CTE dual enrollment programs, apprenticeships, and cybersecurity and IT training.
In 2019, DeSantis set the goal of making Florida the number one state in the nation for workforce education by 2030, and with today's announcement, Florida has invested over $3.5 billion to expand workforce education and training programs in the state since 2019. For more information about today's announcement, click here.
"I set a goal to make big improvements to workforce education opportunities in Florida, and we are making great strides," said DeSantis. "Today's announcement will expand technical education opportunities across Florida, especially for high school students. These initiatives will also help businesses in Florida recruit highly-skilled workers to fill needed positions, thereby strengthening Florida's economic base."
"Education is the great equalizer, and an educated workforce is an enormous asset for our state and national economy," said Commissioner of Education Richard Corcoran. "I'm both grateful for Governor DeSantis' visionary leadership and excited for the opportunities that lay ahead for so many Floridians."
DeSantis awarded $10 million for colleges to authorize the creation and operation of early CTE charter schools. This allows for more accessible and accelerated pathways for high school students to completion of high-quality postsecondary credentials. The first five schools to be awarded funding are:
Northwest Florida State College
Tallahassee Community College
Santa Fe College
St. Pete College
Miami-Dade College
DeSantis also authorized funding to support additional workforce education initiatives including:
$26.5 million for expansion of CTE dual enrollment in STEM-related programs;
$20 million to accelerate cybersecurity and IT postsecondary pathways;
$12 million to increase the accessibility of registered apprenticeship programs with a focus on small and hard to reach businesses and skilled trades pathways; and
$9 million for development of critical workforce need pathways, such as nursing, critical health care programs, law enforcement, supply chain professions, teaching, and emergency management.
DeSantis also awarded $12 million in educator resources and data-driven supports for students and employers, and $2 million to 28 colleges and school districts for the purpose of expanding entrepreneurship education and training.
There are more than 772,000 CTE students in Florida K-12 schools — the highest in state history — and more than 338,000 postsecondary CTE students.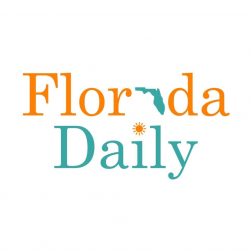 Latest posts by Florida Daily
(see all)