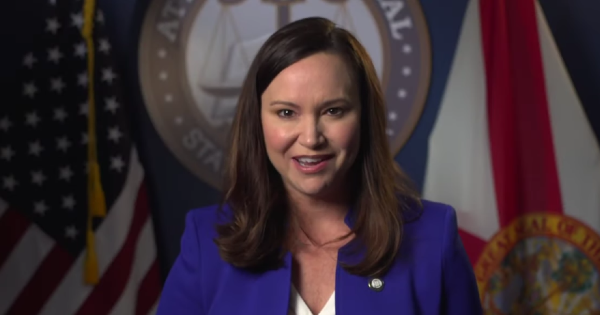 Last week, Gov. Ron DeSantis and Florida Attorney General Ashley Moody helped launch "Be a Florida Hero," an initiative "to encourage job seekers from across the country to pursue law enforcement careers in Florida.
At a media event in Tampa, Moody showcased a new website to help recruit officers in the state and across the country.
"According to the National Police Foundation, a majority of police departments nationwide experienced staffing shortages in 2020. Reports attribute the shortages to municipality budget cuts, low morale among officers due to the nationwide protests against the profession and increasing retirement rates. Fewer officers on patrol leads to a less safe populace and an environment ripe for crime. Be a Florida Hero aims at helping Florida law enforcement agencies remain effective at protecting communities from crime while bolstering ranks," Moody's office noted.
Moody said, unlike too many other states, Florida backs law enforcement.
"Florida is the most pro-law enforcement state in the nation. We want officers from areas that don't value their service to know that here in the Sunshine State, we back our blue. Florida enjoys a long tradition of supporting law enforcement, and we have leadership that understands and appreciates what it takes to protect and serve," Moody said.
"As the wife of a law enforcement officer and as attorney general, I see the struggles that many leaders in this profession are facing while trying to fill the increase in available positions," Moody added. "So, I am encouraging anyone looking to begin a law enforcement career or relocate to our state, to join one of our great agencies. You can begin your search at BeAFloridaHero.com."
DeSantis also contrasted Florida with other states.
"As many areas of the country are defunding the police, I want law enforcement officers across the country to know that in Florida, we have your back," DeSantis said. "Not only did we pass one of the most comprehensive pro-police laws in the nation this year, we are also pursuing legislation this upcoming session to help recruit and retain high-quality law enforcement talent in Florida. This new initiative will further enhance Florida's recruitment efforts. I want to thank Attorney General Ashley Moody for recognizing the importance of recruiting talented and dedicated law enforcement officers and launching 'Be a Florida Hero.'"
Moody was joined by several law enforcement officials including Hillsborough County Sheriff Chad Chronister.
"I want to thank the attorney general for her unwavering support of law enforcement here in Florida," Chronister said. "The 'Be a Florida Hero' website gives our state an upper hand in recruiting the best of the best to service in each of our 67 counties, including right here in Hillsborough County. We are grateful for this new tool and look forward to the new talent who will utilize and later serve and protect our communities."
"The Be A Florida Hero initiative is designed to make it easier than ever for someone who is interested in becoming a Florida law enforcement officer to learn about the different agencies, search open positions and find contact information to apply for available jobs. The website includes an interactive map of Florida where users can click on different areas of the state and see exactly where open law enforcement jobs are located. The website also includes in-depth descriptions of each branch of law enforcement in Florida, with contact information for potential job seekers to get in touch with the right agency," Moody's office noted.
Back in August, speaking at the National Fraternal Order of Police's Biennial National Conference and Expo, DeSantis unveiled a series of proposals to bring more police officers to Florida.
DeSantis said he will send three proposals to the Legislature when it meets early next year to help recruit and support law enforcement officers. These include one-time $5,000 bonuses to new law enforcement officers who never served in Florida before. If the officer serves less than a year, the bonuses will have to be repaid.
The governor also will propose making the State Officer Certification Exam free to law enforcement officers planning to relocate to the Sunshine State. DeSantis also pledged that the state government "will cover the cost of any necessary Equivalency Training Programs for law enforcement officers relocating to Florida, up to a maximum of $1,000 per officer."
DeSantis also showcased the proposed Academy Scholarship Program, which will be under the umbrella of the state Department of Education, which "will provide additional resources for law enforcement academy enrollees."
The governor's office shed some light on the scholarships which "will be given on a first come, first served basis and will cover two different tracks for trainees: for students who are ineligible to receive other state financial assistance through a state college or technical center law enforcement program, the scholarship will cover the cost of tuition and fees for the program at a state college or technical center; and, for students who are attending a private academy, the scholarship will cover the cost associated with the training program at an amount equivalent to the average tuition and fees that would be associated with a public law enforcement training program."
DeSantis looked to contrast how law enforcement officers are treated in Florida compared to other states.
"As so many cities and states choose to disrespect, degrade and defund the honorable work of law enforcement, we want Florida to continue valuing our men and women of law enforcement today, tomorrow and for generations to come," said DeSantis. "That's why today, I am proud to announce new initiatives to recruit and reward brave, high quality law enforcement officers in Florida that I will be including in my legislative priorities for our upcoming legislative session, including $5,000 signing bonuses."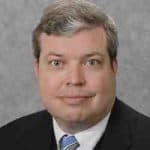 Latest posts by Kevin Derby
(see all)