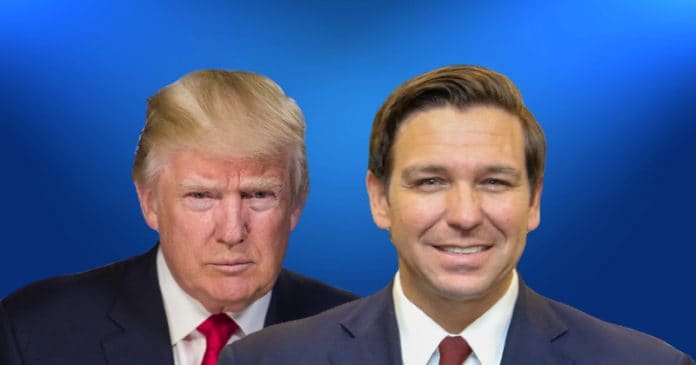 When the smoke cleared on Tuesday night, Gov. Ron DeSantis scored an impressive win over former Gov. Charlie Crist and now attention will turn to the 2024 presidential election.
Even before Election Day, the 2024 buzz began to build. Rumors ran wild that former President Donald Trump would launch another presidential bid at a rally in Ohio on Monday night. Before that, reports emerged that Trump could kick off his campaign next week.
In the meantime, Trump is pointing to polls showing him dominating the GOP presidential field and calling Florida's governor "Ron DeSanctimonious." For the moment, DeSantis has withheld returning fire on the former president.
While much can change over the next 15 months, DeSantis will need to do better on the debate stage if he faces Trump than he did in his sole appearance against Crist. While he didn't hurt himself by any means, outside of a jab about an "old donkey" like Crist out to pasture, DeSantis wasn't exactly memorable. The governor's only other attempt to be funny–a joke about his wife and taxes on diapers–didn't land since he rushed through it. If DeSantis hopes to beat Trump for the Republican presidential nomination, he is going to need to improve on that front–otherwise, he'll be crushed on the debate stage–as a host of Republicans who ran for president in 2015 and 2016 can attest.
Still, some things are breaking DeSantis' way. The 2024 Republican field should not be as large as the 2016 one when almost 20 candidates blocked each other out and made Trump's path to the presidential nomination easier. Last week, U.S. Sen. Tom Cotton, R-Ark., passed on a 2024 presidential bid. U.S. Sen. Ted Cruz, R-Texas, who came in second behind Trump in 2016, is signaling that he won't run if the former president does. DeSantis' odds of besting Trump increase if he is the only other serious contender for the Republican nomination.
Of course, DeSantis could pass on running in 2024. He's only 44 while Trump is 76. But American history is full of frustrated politicians who passed on promising presidential bids and never quite got back into position for a serious shot at the White House. In retrospect, U.S. Sen. Marco Rubio's, R-Fla., best shot was in 2012, when former Gov. Mitt Romney, R-Mass., has problems putting away the likes of former U.S. House Speaker Newt Gingrich, R-Ga., and former U.S. Sen. Rick Santorum, R-Penn., instead of 2016. After their 1988 bids for the Democratic presidential nomination, then U.S. Sen. Al Gore, D-Tenn., and longtime U.S. Rep. Dick Gephardt, D-Mo., should have run in 1992. Instead, then Gov. Bill Clinton, D-Ark., was able to survive personal scandals to defeat an underwhelming primary field.
Most politicians get one–maybe two if they're lucky–windows of opportunity to be president. Parties can move away from where a politician is and yesterday's hot candidate can cool down over a four-year period. While he stunned the political world in 1940, Republicans were done with Wendell Wilkie by 1944. After his 1968 presidential bid, Hubert Humphrey flopped badly in 1972. After some excellent work leading the War Department under James Monroe, John C. Calhoun ended his presidential bid in 1824 to serve as vice president under John Quincy Adams and, later, under Andrew Jackson. In his early 40s, Calhoun expected he would have chances at the presidency in the years to come–but the closest he ever came was a bungled campaign in the 1844 election cycle.
DeSantis could want to hold off until 2028 but it's hard to keep the national spotlight for four years. At the start of the month, Vanity Fair reported that some Republican insiders expect DeSantis to do that instead of opting to take on Trump in 2024.But if he holds off on 2024, DeSantis might miss his chance. Some recent presidents have not waited in line–they seized their moments. JFK in 1960. Clinton in 1992. Barack Obama in 2008. Donald Trump in 2016. As Virgil noted, "fortune favors the bold."
Of course, some things are simply out of a presidential candidate's control and these elements can affect their odds. "I returned, and saw under the sun, that the race is not to the swift, nor the battle to the strong, neither yet bread to the wise, nor yet riches to men of understanding, nor yet favour to men of skill; but time and chance happeneth to them all," Ecclesiastes reminds us. Time and chance make and break presidents–something that Ron DeSantis should keep in mind as he ponders his options for 2024 and 2028 now that he has won a second term in Tallahassee.
Kevin Derby wrote this analysis. He can be reached at kevin.derby@floridadaily.com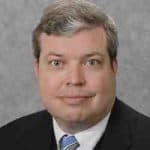 Latest posts by Kevin Derby
(see all)