 On Thursday, Gov. Ron DeSantis and the state Cabinet approved a 17,080-acre land acquisition under the Florida Forever program within the Dickerson Bay/ Bald Point Florida Forever project from the Nature Conservancy.
The acquisition of this Franklin and Wakulla Counties property, also known as the Bluffs, provides a permanent means of protecting and restoring the estuaries that recreational and commercial fishers rely on for finfish and shellfish species that are the economic lifeblood of the region.
"Conserving lands for future generations is vital to our state's environmental heritage. Conserving large tracts of land like the Bluffs will ensure environmental protection, as well as economic and recreational opportunities for our residents and visitors, now and into the future. I applaud DEP and the Nature Conservancy for their hard work in finalizing this acquisition of more than 17,000 acres that will conserve over two miles of frontage on the Gulf of Mexico, six miles of frontage on Ochlockonee Bay, and eight and a half miles of frontage on the Ochlockonee River," DeSantis said.
Department of Environmental Protection Sec. Noah Valenstein weighed in on the vote.
"I would like to thank the governor and Cabinet for their support of this purchase of the Dickerson property and my profound appreciation for the partnership of The Nature Conservancy that has made the unique and critical acquisition possible. This acquisition will provide increased protection of water quality and natural functions of this important land, water and wetland ecosystem in Florida's Panhandle and further our state's coastal resiliency efforts along the Gulf of Mexico," Valenstein said.
"These projects will help support Florida's aquaculture industry, which has suffered massive sales decreases due to COVID-19, and will provide important conservation protections for natural lands and wildlife in the Panhandle area," the Florida Department of Agriculture and Consumer Services (FDACS) noted.
"These projects are crucial for conserving natural lands and waterways, and for supporting Florida's aquaculture industry, especially our Gulf seafood industry which is still recovering from Hurricane Michael," said state Agriculture Commissioner Nikki Fried. "Protecting these estuaries, bays, and watersheds will help our shellfish and seafood industries, and the protection will also benefit the nearby woodlands and wildlife refuges. I'm grateful to the Nature Conservancy and all agencies and stakeholders who made these projects possible. Together, we can support Florida seafood while protecting lands, water, and wildlife for generations to come."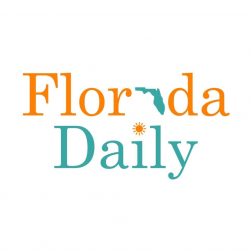 Latest posts by Florida Daily
(see all)