 Two residents of Florida have tested positive for the coronavirus.
On Sunday night, the Florida Department of Health announced that two residents of the state's west coast tested positive for the virus.
"Florida has 2 presumptive positive #COVID19 cases: one adult resident of Hillsborough County and one adult resident of Manatee County. Both individuals are isolated and being appropriately cared for," the department posted on Twitter.
In the meantime, the Department of Health continues to monitor another 184 Florida residents for coronavirus.
Gov. Ron DeSantis declared a public health emergency on Sunday. He will be meeting with key leaders including Florida Surgeon General Dr. Scott Rivkees on Monday.
"The dedicated professionals at our county health departments, as well as those working at local medical providers, are well equipped to address these and future cases. State Surgeon General Dr. Scott Rivkees has taken appropriate, decisive action to help affect the best possible outcomes, and I will continue directing our state agencies to do whatever is necessary to prioritize the health and well-being of Florida residents," DeSantis said on Sunday.
On Saturday, DeSantis met with Vice President Mike Pence who is the Trump administration's point man on coronavirus.
"I requested the vice president help provide local testing kits, additional medical supplies and federal supplementation for those that may be held in isolation for an extended period of time," the governor noted on Saturday.
U.S. Sen. Marco Rubio, R-Fla., who sits on the U.S. Senate Appropriations Committee, pledged to work with the state and federal government to ensure Florida is prepared for coronavirus.
"The health and safety of every Floridian, especially the elderly and those with compromised immune systems, remain my highest priority," Rubio said on Sunday night. "I will continue to work with the Trump administration and Governor DeSantis to ensure our state has the resources and information it needs. I am working with my colleagues in Congress on a funding package to ensure Florida has every available federal resource to respond to the coronavirus, and I look forward to its swift passage in the coming weeks."
Over on the other side of Capitol Hill, U.S. Rep. Lois Frankel, D-Fla., who sits on the U.S. House Appropriations Committee, also sounded an optimistic note about federal funding to battle the coronavirus.
ng to quickly advance a strong emergency funding package to ensure the government has necessary resources to address this deadly virus and keep Americans safe," Frankel said on Friday.
Reach Kevin Derby at kevin.derby@floridadaily.com.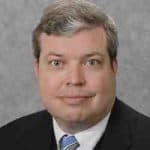 Latest posts by Kevin Derby
(see all)