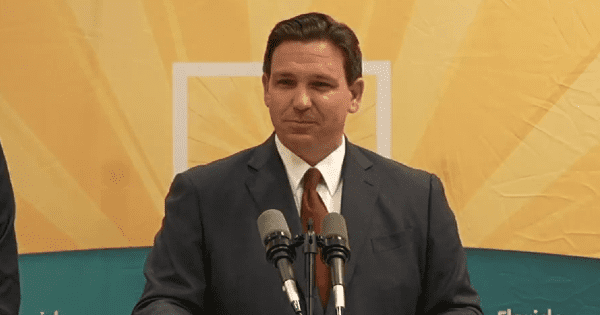 This week, Gov. Ron DeSantis called on the Biden administration to release the stranglehold on life-saving monoclonal antibody treatments for COVID-19 through its allocation system and increase the supply distributed to Florida or allow states to purchase the antibodies directly" and drew fire from Florida Democrats.
"Recently, the Biden administration announced it would be halting distribution of Regeneron and Eli Lilly monoclonal antibody treatments to states, but in response to a letter from Surgeon General Dr. Joseph Ladapo, the administration reversed its decision allowing states to continue to order these treatments through the allocation system. However, Florida needs at least 30,000 more doses per week than it is receiving through the allocation system to expand capacity at existing monoclonal antibody treatment sites and open new sites to treat 250-300 patients per day at each site," the governor's office announced on Monday.
"Prior to the federal government takeover of the monoclonal market, Florida successfully distributed approximately 30,000 doses per week when we managed our own supply," said DeSantis. "The state has more than $800 million available to quickly deploy monoclonal antibody treatments throughout the state, and the only thing holding us back is the insufficient supply of treatment from the federal government. After failing to 'shut down the virus,' the Biden Administration has come to the realization that there is not a federal solution to COVID-19, and releasing the federal stranglehold on these effective treatments is a good first step."
"Since early 2020, the Florida Department of Health has responded to COVID-19 around the clock, and has been at the forefront of innovation," said Ladapo. "While I am pleased to see that HHS has reversed its decision to pause shipments of Regeneron and Eli Lilly's monoclonal antibody therapy treatments following my letter to Secretary Becerra, this is just the first step. Direct access to early treatment is essential to saving lives – it is not an option nor should it be barricaded by bureaucracy. Under the leadership of Governor DeSantis, the Florida Department of Health continues to work with the Division of Emergency Management to efficiently and continuously prepare for the availability for additional monoclonal antibody treatments, should the federal government change tact and allow states to directly protect their communities."
The governor's office insisted that the state needed more monoclonals and took aim at the Biden administration's distribution of them.
"Florida pioneered the widespread use of monoclonals and educated the public, and in some cases medical professionals, about the success of this treatment in preventing serious illness and hospitalizations for both vaccinated and unvaccinated Floridians. Over the summer, the state set up dozens of monoclonal antibody sites and Governor DeSantis traveled across Florida to make it known that early treatment saves lives," the governor's office noted. "Instead of allowing other states to follow Florida's lead to provide this lifesaving treatment to their citizens, the Biden administration decided to take full control of the supply of monoclonals, then dramatically cut Florida's supply. To help fill the gap caused by this cut in allocation, Florida worked with GlaxoSmithKline to bring thousands of doses of another monoclonal to Florida, but the Biden administration took control of this treatment as well."
But Democrats from the Sunshine State took aim at the governor's record, especially as the number of reported COVID cases increases, including the omicron variant. On Monday, there had been more than 1 million new COVID cases reported.
Florida Agriculture Commissioner Nikki Fried pointed to reports that the state government is sitting on many COVID tests about to expire. Fried is running for the Democratic nomination to challenge DeSantis in November.
"It's come to my attention that Governor DeSantis' Department of Health has a significant number of COVID-19 tests stockpiled that are set to expire imminently. Given the governor's lack of transparency throughout this pandemic, there's no known public information about these tests or how soon they expire. With omicron infections exploding throughout Florida, I beg of him to release these tests immediately to local counties and cities, and to stand up state-sponsored testing sites. To let these tests expire while Floridians anxiously wait for hours in testing lines is negligent at best, and heartless at worst," she said.
Democrats continued to pile on DeSantis on Tuesday as U.S. Reps. Ted Deutch, Lois Frankel and Debbie Wasserman Schultz and state Sen. Shevrin Jones of Miami Gardens held a call with the media.
"Florida residents continue to suffer from a troubling lack of leadership in Tallahassee as the state faces a surge in COVID-19 cases due to the Omicron variant. Vaccine hesitancy remains a critical problem and hospitals are grappling with escalating caseloads, while handcuffed municipal and school authorities struggle to develop local responses," the Democrats' offices noted. "Florida is consistently one of the most dangerous and least prepared states in America in tackling COVID-related public health concerns, and it continues to set state records for new reported cases week after week. Amid the most recent surge, Gov. Ron DeSantis continues to ignore, and at times, fuels vaccine hesitancy, and his Administration has erected various barriers that hamper cities, counties, and schools from developing tailored local strategies to respond to COVID."
Responding to reports that the state government is readying new guidelines for testing for COVID, including prioritizing"high value" testing for those at risk over "low value" testing of those with less risk, Wasserman Schultz dismissed this as "another dangerous COVID response policy from" DeSantis.
"Pediatric hospitals now see case spikes and kids are back in school. Children and asymptomatic adults can spread COVID and interact with immunocompromised family and school staff. It's irresponsible," she insisted.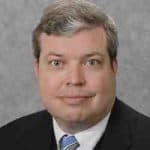 Latest posts by Kevin Derby
(see all)