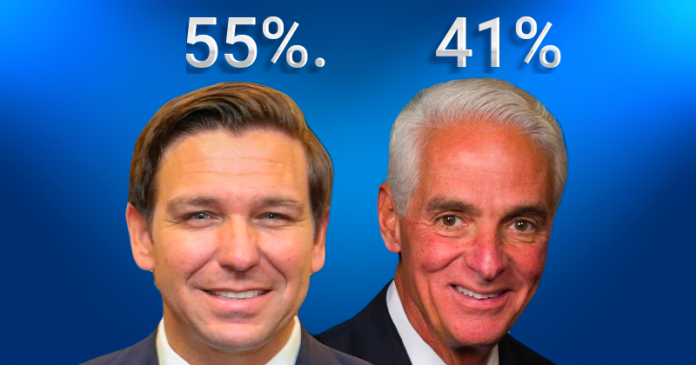 Gov. Ron DeSantis has a massive lead over Democratic challenger former Gov. Charlie Crist, according to a new poll from the Public Opinion Research Lab (PORL) at the University of North Florida (UNF).
The UNF poll of likely voters, which was released on Wednesday morning, shows DeSantis with 55 percent and Crist trailing at 41 percent. While 1 percent of those surveyed backed other candidates, 4 percent did not know who they will vote for or refused to answer.
.
"Given DeSantis's historic fundraising and popularity among Republicans, his lead in this
race is not surprising," said Dr. Michael Binder, PORL faculty director and a professor of political science at UNF. "The surprise in these numbers is that a statewide race in Florida is closer to a blowout than a recount."
DeSantis takes 96 percent of Republicans and 11 percent of Democrats while Crist gets 86 percent of Democrats and, despite winning three statewide elections as a Republican, only 4 percent of his former party. DeSantis gets 49 percent of voters outside the major parties, while Crist takes 38 percent of them. There's a bit of a gender gap as 61 percent of men and 50 percent of women are for DeSantis. Crist pulls 47 percent of women and only around a third–34 percent–of men.
Around two-thirds of white voters–65 percent–opt for DeSantis while only 32 percent back Crist. Crist takes more than three quarters-78 percent–of Black voters while DeSantis pulls only 13 percent of them. DeSantis leads Crist with Hispanic voters, 48 percent to 44 percent. Crist leads with other races, 54 percent to 43 percent.
The poll of 622 likely voters in Florida was taken from Oct. 17 through Oct. 24 and had a margin of error of +/- 4.7 percent.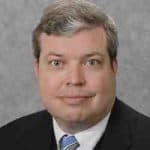 Latest posts by Kevin Derby
(see all)