On Monday, Gov. Ron DeSantis applauded the U.S. Department of Justice (DOJ) for awarding more than $291 million in public safety grants to agencies and organizations across the state of Florida.
U.S. Principal Deputy Assistant Attorney General Katie Sullivan announced the grants in Tampa while visiting the Tampa Police Department and Hillsborough High School.
"The safety and well-being of our children is paramount, and I appreciate the Department of Justice for recognizing that with these grant awards," said DeSantis. "This funding of more than $291 million for agencies and organizations across our state will aid in our efforts to ensure that all youth in Florida, no matter their background, are afforded the opportunity to be successful in a safe environment."
"Approximately $27 million is being awarded to protect children and support at-risk youth in Florida. Big Brothers Big Sisters is receiving almost $10.8 million to support youth mentoring in the state and throughout the country. This includes funding specifically for mentoring youth affected by opioids," the governor's office noted.
The Sunshine State is also getting public safety money thanks to a proposal from two congressmen in the Florida delegation.
Last year, U.S. Rep. John Rutherford, R-Fla., who served as sheriff of Duval County and was a career law enforcement official, proposed the "Student, Teachers, and Officers Preventing (STOP) School Violence Act" with U.S. Rep. Ted Deutch, D-Fla., as the principal cosponsor. The bill cleared the House on a 407-10 vote.
The bill created a grant program "to train students, teachers, school officials, and local law enforcement how to identify and intervene early when signs of violence arise, create a coordinated reporting system, and implement FBI & Secret Service-based school threat assessment protocols to prevent school shootings before they happen" and "would boost school efforts to develop violence prevention programs and coordinate with law enforcement to improve school." Rutherford's bill also reauthorized the "Secure Our Schools" program which Congress first created in 2001.
The governor's office noted more than $6.4 million in STOP grants was coming to Florida including $1.2 for Hillsborough County Public Schools.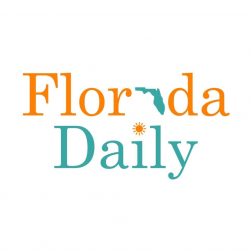 Latest posts by Florida Daily
(see all)