On Friday, Gov. Ron DeSantis extended the Florida Small Business Emergency Bridge Loan Program to help agriculture hurt by Hurricane Michael through July 12.
"The $25 million program will help agricultural producers in designated disaster areas prepare for the upcoming growing seasons, as part of ongoing recovery efforts from Hurricane Michael," the governor's office noted.
Hurricane Michael devastated parts of the Panhandle and North Florida back in October. Floridians in Bay, Calhoun, Franklin, Gadsden, Gulf, Holmes, Jackson, Jefferson, Leon, Liberty, Okaloosa, Wakulla, Walton and Washington Counties can take part in the program.
"We are laser-focused on getting real relief and assistance to Floridians in our Northwest Florida communities," said DeSantis. "Extending the Small Business Emergency Bridge Loan Program deadline will help more Florida farmers get back on their feet sooner."
The Florida Department of Economic Opportunity (DEO) runs the Florida Small Business Emergency Bridge Loan Program with the Florida Small Business Development Center Network and Florida First Capital Finance Corporation "to provide cash flow to businesses damaged by a disaster" and use "short-term, interest-free loans" to "help bridge the gap between the time damage is incurred and when a producer secures other financial resources, including payment of crop insurance claims or federal disaster recovery appropriations."
"Governor DeSantis is determined help communities in the Florida Panhandle fully recover from Hurricane Michael," said DEO Executive Director Ken Lawson. "This loan will provide much needed assistance to agricultural producers in the impacted areas."
"Florida agricultural producers with land in production that has suffered physical damage and/or economic injury as a result of Hurricane Michael can apply for the short-term loans up to $200,000. To be eligible, the agricultural producer must have been established prior to Oct. 7, 2018," the governor's office noted.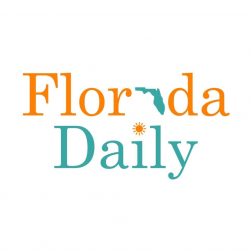 Latest posts by Florida Daily
(see all)