At an event in Panama City last week highlighting Hurricane Michael recovery, Gov. Ron DeSantis announced that the Florida Division of Emergency Management (FDEM) has awarded more than $5 billion in disaster recovery funding to local governments since he took office at the start of 2019 – the most funding that has been paid out within less than three years in the Division's history.
This funding supports local governments recovering from recent disasters, including hurricanes, flooding, tornadoes, wildfires and COVID-19.
"When I took office, I instructed the Division to overhaul their recovery funding procedures to make sure we were delivering relief to communities impacted by recent disasters as quickly as possible," said DeSantis. "Today's announcement demonstrates the incredible progress we have made in supporting recovery efforts statewide, and we remain committed to expediting recovery funding."
"Under Governor DeSantis' leadership, the Division has been able to ensure local governments have every resource available to recover from recent disasters," said FDEM Director Kevin Guthrie. "While we have crossed an incredible milestone for disaster recovery funding, we still have work to do. As we continue to make strides in disaster recovery, the Division remains committed to empowering community stakeholders to build a resilient state."
This includes funding from the Federal Emergency Management Agency (FEMA) Public Assistance Program, the Citrus Recovery Block Grant Program, the Florida Timber Recovery Block Program and the Coronavirus Aid, Relief, and Economic Security (CARES) Act.
Since January 8, 2019, the Division has distributed more than:
$3.35 billion in FEMA Public Assistance;
$1.23 billion in CARES Act funding to local governments with populations under 500,000;
$300 million for citrus growers; and
$100 million for timber producers.
Of the $5 billion paid out in less than three years, $2.8 billion of that funding has been paid out within the past year.
The FEMA Public Assistance Program aids state, tribal and local governments and certain types of private non-profit organizations so that impacted areas can quickly respond to and recover from Presidential Major Disaster Declarations and other emergencies. This funding can reimburse local governments for costs associated with recent disasters. This includes projects like debris removal, rebuilding public facilities and the installation of water pumps.
The CARES Act provides payments to state, tribal and local governments navigating the impact of the COVID-19 outbreak. Florida disbursements of CARES Act funding are distributed to counties with a population below 500,000. This funding can support costs associated with COVID-19, including COVID-19 testing, hospital staffing and personal protective equipment.
The Florida Citrus Recovery Block Grant Program was available to citrus producers who suffered citrus crop damage as a result of Hurricane Irma. This program was developed by FDEM, the USDA Farm Service Agency and the Florida Department of Agriculture and Consumer Services. This funding can support projects such as irrigation and drainage system repair and grove rehabilitation activities. For more information about the Florida Citrus Recovery Block Grant, click here.
The Florida Timber Recovery Block Grant Program is available to timber producers who suffered timber damage as a result of Hurricane Michael. The program is managed by the Division in conjunction with the Florida Department of Agriculture and Consumer Services and the US Department of Agriculture. This funding provides direct payment to landowners to help recover lost income from timber crop that was damaged or destroyed due to Hurricane Michael.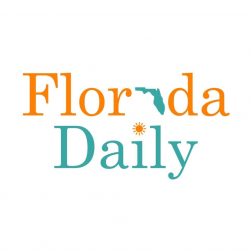 Latest posts by Florida Daily
(see all)