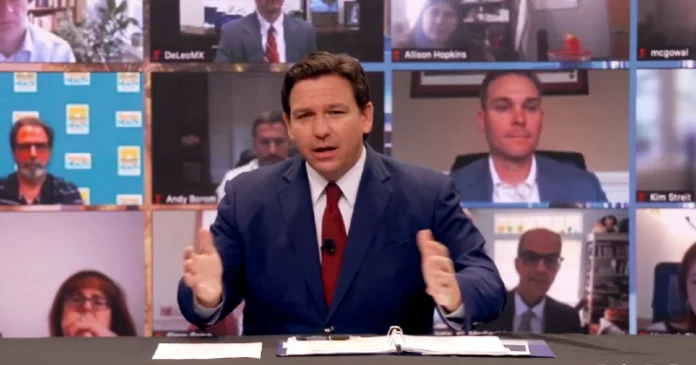 This week, at an event in West Palm Beach, Gov. Ron DeSantis and Florida Surgeon General Dr. Joseph Ladapo weighed in on the "failures of lockdowns and mandates in response to COVID-19" and insisted "lockdown politicians and the medical establishment have continually ignored data, instead choosing to stoke fear and push for lockdowns and mask mandates in their fruitless attempts to 'stop the spread.'"
"Over the past two years, the data has shown us what works and what doesn't work. It is long past time to stop the COVID Theater," said DeSantis. "In Florida, we told the truth, we let the data drive our response, and we let Floridians make decisions for themselves and their children. As a result, Florida is in a better spot than states who used fear-mongering and mandates."
"Under the leadership of Governor DeSantis, Florida has continued to stay ahead of the federal government by following sound science – not coercion," said Ladapo. "Today, we were able to bring doctors from around the world to discuss COVID-19 and the lack of data to support mandates. Scientific debate takes place in a public forum – it is not hidden in federal bureaucracy. We need to get back to living – not hiding in fear."
The DeSantis administration featured a host of medical professionals who praised his actions during the pandemic.
Lapado recommended that healthy children do not need to be vaccinated, a comment which drew fire from the left.
For Our Future Florida State Director Jenn Whitcomb quickly responded.
"In a not so shocking move from the governor — he continued his parade of extremists 'doctors' and went one step further by making a state health department recommendation to not vaccinate your children if they're healthy. These lambaste statements are not only completely ridiculous, they're incredibly dangerous. Floridians deserve leaders who put the health of our residents ahead of political points on the board," Whitcomb said.
Ashley Bauman from Protect Our Future Florida also weighed in.
"Just a week after publicly insulting children for wearing masks, Governor DeSantis is now tripling down by arguing against vaccines, doing everything apparently in his power to make the COVID-19 pandemic last as long as possible in Florida. His panel today featured a handful of so-called 'doctors' who have argued against the vaccines, against masks, and for the already-proven-wrong herd immunity strategy. By refusing to listen to the larger medical community and instead to a hand-picked handful of quack doctors from across the world, DeSantis has made clear he plans to continue to make Florida's recovery a partisan fight," Bauman said.
–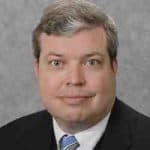 Latest posts by Kevin Derby
(see all)