At an event in Naples on Tuesday, Gov. Ron DeSantis showcased how the state budget which he signed last week helps protect the environment.
"The signing of the 'Bold Vision for a Brighter Future' budget marked a new day for Florida, one where our environment is the priority," said DeSantis. "I thank the Florida Legislature for their strong support and for exceeding my request of $625 million in funding, including more than $400 million for our Everglades – the highest amount ever. Our water and natural resources are so important to so many, it was time we put forth the necessary investments to protect them."
DeSantis showcased his record including an executive order he issued in January "implementing major reforms to ensure the protection of Florida's environment" which "set forth a goal to secure $2.5 billion over four years for Everglades restoration and protection of water resources – $1 billion more than was spent in the previous four years." The governor's office insisted "the Legislature's funding of more than the $625 million requested by Governor DeSantis for this year puts Florida on track to exceed that goal."
The governor pointed to $400 million for Everglades restoration which, his office noted, is the most ever. DeSantis also noted he approved $40 million for the Florida Department of Transportation to finish the Tamiami Trail, $25 million to fight toxic algae, $50 million for water improvement, $100 million to restore and protect springs and $40 million in grants for alternative water supply projects.
"This is a hallmark moment for Florida," said Department of Environmental Protection Secretary Noah Valenstein. "The governor's leadership and support of the Florida Legislature have resulted in a historic budget that will accelerate Everglades restoration, improve water quality, enhance water supplies, further coastal resiliency efforts, and restore our beaches."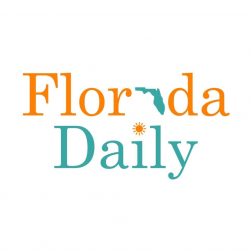 Latest posts by Florida Daily
(see all)