 A new poll shows Gov. Ron DeSantis in solid shape with Florida voters as the 2021 legislative session begins.
Mason Dixon released a poll of Florida voters on Tuesday morning showing 53 percent of those surveyed approve of the governor while 42 percent disapprove of him. DeSantis is seen in a favorable light by 48 percent of those surveyed while 35 percent see him as unfavorable while 13 percent are neutral on him and 4 percent have never heard of him before.
The poll shows DeSantis moving in the right direction.
"DeSantis has improved his job rating over the past seven months, with his approval number increasing by 8-points (from 45 percent to 53 percent) and his disapproval figure dropping by 7-points (from 49 percent to 42 percent)," Mason Dizon noted.
DeSantis starts off the 2022 election cycle with a lead over two potential opponents. The governor leads Florida Agriculture Commissioner Nikki Fried with 51 percent to her 42 percent. DeSantis does even better against U.S. Rep. Charlie Crist, D-Fla., besting the former governor 52 percent to 41 percent.
Crist is far better known than Fried but has far more baggage than his fellow Democrat. The poll shows Crist as upside down with 41 percent seeing him as unfavorable while only 27 percent view him favorably while 22 percent are neutral on him and 10 percent have never heard of him.
Fried is seen as favorable by 21 percent while 15 percent see her as unfavorable. More than a third of those surveyed–37 percent–have never heard of her while 27 percent are neutral on her.
The poll of 625 registered voters in Florida was taken from Feb. 24 through Feb. 28 and had a margin of error of +/- 4 percent.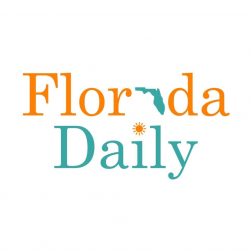 Latest posts by Florida Daily
(see all)